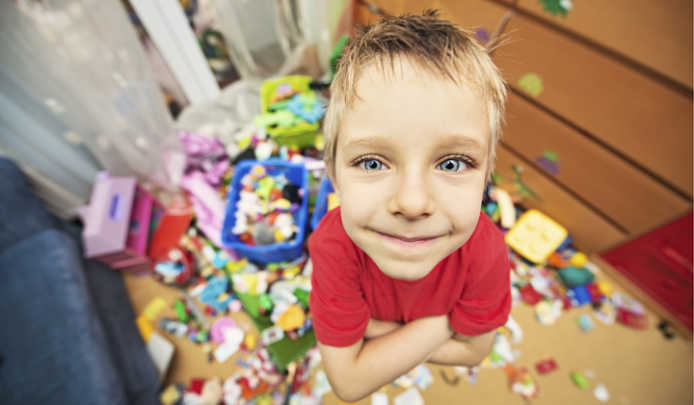 How many of us have been guilty of saying that when we were kids – or even adults – when we have been accused of some misbehaviour, with or without any evidence? And how many of us have heard that automatic defence response from our children and grandchildren?
It's right up there with "Are we there yet?"
How this is handled in a domestic situation is difficult requiring tact, diplomacy, understanding and, above all, a realisation and acceptance of the fact that a child is not just a little adult. Children are different and need to be treated differently.
I was reminded of this when I read about the case of a 9 year old in Idaho (USA) who has been arrested and incarcerated in a juvenile detention centre for failing to turn up in court to face a charge of stealing chewing gum. The local police chief said he was shocked and that it is the first time in his 30 years of law enforcement he had seen an arrest warrant for somebody that young. He added that the child's parents had no way of getting him to the court.
The prosecutor in the case defended the action saying the child had twice failed to appear.
One celebrated case of a child committing a serious crime was also in the USA in 1989 when a 9 year old boy deliberately shot his 7 year old playmate dead. They had been playing video games at the victim's house and she (the victim) had told him that she was better at it than he was.
Enraged by that and also his parents' refusal to let him play outside in the snow with the girl and other kids, he calmly took a high-powered hunting rifle from his father's gun cabinet, loaded it and aimed it out of the window shooting the girl in the back.
As she lay dying, the boy told another playmate, "If you don't think about it, you won't be sad".
If an adult had said that after committing a similar crime we would be outraged, appalled and disgusted but from a child it does have a certain brutal logic about it. If you are capable of not thinking about any tragedy, then it simply won't affect you.
This one comment dogged the boy through a series of court appearances – it condemned him as cold and remorseless. The first repercussion was the question of whether or not he should have been tried as an adult or a child which, in my view, it incredible. Whatever he had done, he was still 9 years old.
Eventually after a plea agreement he was convicted of the misdemeanour of involuntary manslaughter and placed on probation until he turned 21.
A leading American forensic psychiatrist and authority on child development, Dr Louis Kraus, studied this case. He said that children do not develop a sense of remorse until they are 5 or 6 or even older in some cases. "Many kids have difficulty expressing a sense of remorse and many times that is because of the trauma they have experienced," he said.
But Dr Kraus also said that if children – the street-smart savvy kids – realised if remorse plays a big role in their sentencing they would "simply say how sorry they are and try and appear remorseful".
He said that the key to understanding this was to understand brain development – that part of our brain that controls emotions doesn't finish growing until our early 20s. That means even teenagers have difficulty understanding or expressing remorse.
"The reality is that a lot of these kids have difficulty with what they say and how they say it," he said.
An American law professor who also studied this case, Dr Martha Duncan, said it showed that, "Sometimes kids are expected to be innocents because of the romantic archetype of the child. In juvenile cases, and juvenile cases alone, sophistication is considered a bad thing. To the degree that the child appears sophisticated, the juvenile justice system is more likely to treat you as an adult," she said.
Dr Duncan contends that children are not necessarily equipped to deal with feelings of guilt or remorse even if they feel them. "They are particularly adept at using denial to bury strong feelings. The fact that they show no remorse is, in reality, a strong indication of their immaturity," she said.
American psychoanalyst and author, Dr Martha Wolfenstein has written that children are only able to endure painful emotions for very shorts periods of time. "Just as their attention span is shorter than most adults, so is their ability to remain in the painful effect of sadness or sorrow not very long. When you start thinking about it, it's kind of common sense," she wrote.
Perhaps we should remember that a characteristic of normal children is that they don't always act that way?
What do you think? Do you children should be tried as adults if they do something terrible? Or should they be let off because they lack emotional intelligence? Tell us below.
If you'd like to write a blog for Starts at 60 – we'd love to hear your stories! See our guidelines here and submit your articles to us here.