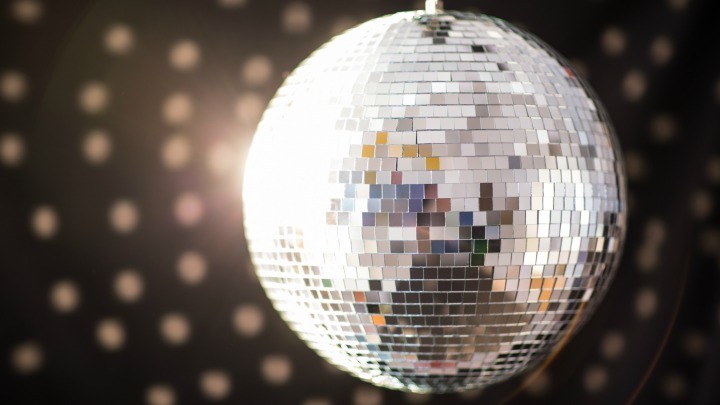 When "Minus 18", an organisation for teenagers who identify as gay or transgender, announced that it would hold a formal for gay kids, the "Stop Safe Schools Coalition" announced a strategy which they thought would cripple the event. This "Stop Safe Schools Coalition" is full of very righteous folk who are determined to both save and even rescue teenagers from falling prey to nasty evil predators.
So, they sent this message to their supporters: "This is the direct link to Minus 18 the organisers of the "2016 VICTORIAN SAME SEX GENDER DIVERSE FORMAL" we posted about last night. At the top of the page they have a Facebook direct link push button to purchase tickets. The first lot are $10 each. PLEASE go and buy a ticket or tickets. The more tickets sold to us the more youth we protect. They are non-refundable unfortunately so if you are then unable to attend you can't get your money back or a ticket sold to someone else."
What a clever strategy! Yes, they hoped that it would mean that the formal would be an utter disaster with the organisers sitting around in an empty hall reflecting on how the really clever grown-ups had frustrated their devious, nasty, corrupting so-called formal.
Oh dear. Not only didn't this strategy work, it backfired in the most spectacular way. The curmudgeon who launched this campaign probably didn't appreciate that "Minus 18" had launched a crowd funding initiative so that sympathetic people could make a donation to allow impecunious kids who couldn't afford tickets to attend for free. Very possibly, the "Stop Safe Schools Coalition" just didn't know what the term crowd funding actually means. Kids sure do, whatever their sexuality.
"Minus 18" had a target of raising $15,000 to provide free tickets for poor kids who wanted to attend. When the friends and allies of the "Stop Safe Schools Coalition" embraced its strategy, the target was very quickly not just achieved but then doubled and still the money flowed in.
To make things even worse for the "Stop Safe Schools Coalition" and its supporters, so much money has been raised from these unintended donations that the event will now be completely free. Kids who have already purchased tickets will get a full refund when they turn up on the night,
The supreme irony is that their donations will enable more kids to attend the event that the Coalition was trying to disrupt. Talk about shooting yourself in the foot. In fact, the formal, to be held on Saturday, April 9, has been shifted to a larger venue, the St Kilda Town Hall, to accommodate the larger crowd.
I went off to the "Minus 18" site to learn about the formal. Given that I was expecting to discover a vile putrid morass of immorality and decadence, I was surprised to learn that with all of the rules, it could have been run by the Women's Christian Temperance Union.
Firstly, there is a strict no alcohol and no drugs rule. It's for kids and young adults up to the age of 21 so, at least, the no grog rule is a bit tough on those aged 18 to 21 and who can legally drink everywhere else. However, that is the rule and anybody breaching it will be thrown out.
And it will begin at 5pm with "mocktails" – non-alcoholic drinks – then sit down dinner with entertainers and then dancing. And can you believe that it all ends at 10pm? My school formal half a century ago went until midnight.
And I must admit that the snaps "Minus 18" has of previous formals show girls and boys having a wonderful time – the snaps from my formal had us all standing very stiffly as if we are in a police identification parade and not even remotely touching a person of the opposite gender. And there were almost as many parents at my formal as there were students. I remember mummy saying very wisely that, in her experience young people needed proper guidance when in mixed company which only made me speculate about what she got up to when she was a girl.
The nice thing for the ticket purchasers from the "Stop Safe Schools Coalition" is that they are at least tax deductible, although I do wonder what their accountants will say when a tax deduction of $20 or more for this dirty, deviate event is sought.
"Minus 18" on their website boasted, "Thanks to the incredible generosity of our community donors, tickets to the 2016 formal are now free!"
Not one mention of the "Stop Safe Schools Coalition" unless, of course, it is rubbing the Coalition's face in the mud by describing them as "community donors".
Children can be very ungrateful sometimes, can't they?
Share your thoughts on this…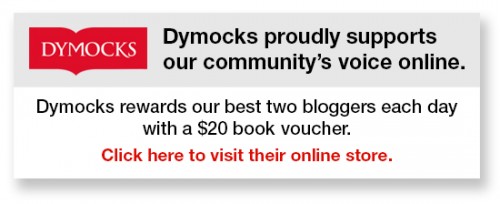 To write for Starts at 60 and potentially win a $20 voucher, send your articles to our Community Editor here.