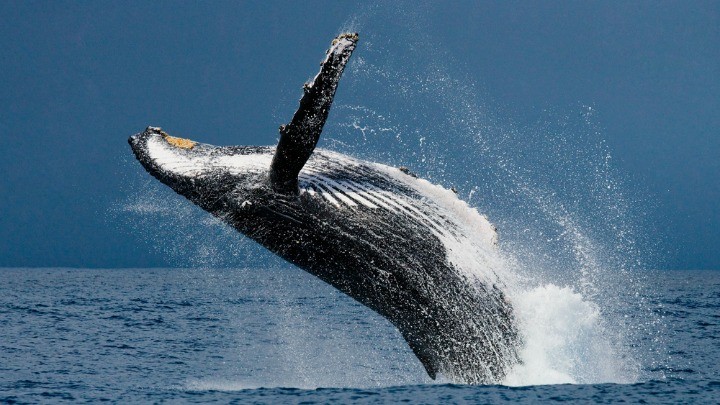 In 2014, Australia won its case in the International Court of Justice (ICJ) against Japan's allegedly "scientific" whaling program. The Court ruled that this program wasn't scientific at all and ordered it to stop.
The Court said that it did not believe that it was necessary to kill whales to study them.
Japan is defying the ruling and has announced that its program will resume this year after a break of more than a year claiming, somewhat disingenuously, that by scaling down its renewed programme it is taking into account the Court's ruling.
The Japanese decision has been widely condemned and thirty-three nations have publicly protested. Prime Minister Malcolm Turnbull in his first overseas trip as PM to Japan, our second largest trading partner, last December publicly condemned the program, saying he was "very disappointed"  Japan was resuming its programme.
Under Japan's revised whaling programme, the target catch this year has been reduced by two-thirds to 333 minke whales which they allege is scientifically reasonable. The ICJ determined that Japan had caught and killed some 3,600 minke whales since its current programme began in 2005.
Apart from its specious argument that its whaling programme is vital for allegedly "scientific" research, the Japanese claim that whaling is an ancient part of Japanese culture, that fishermen have caught whales for centuries and that whale meat is an integral part of the Japanese diet. They argue that Japan will never let foreigners tell them what their citizens can or cannot eat and that is the end of the argument for them.
Yes, it is true that some coastal communities in Japan have hunted whales for centuries and continue to do so – as do coastal communities in Norway and Iceland and by the Inuit (Eskimo) people in northern Canada. However these other whale hunting communities don't send a fleet of ships half-way across the globe to hunt whales in the Antarctic and include a large factory ship to process hundreds of whales at sea. Significantly, there is no deep-seat commercial whaling in waters off the Japanese coast.
The fact is that Japan's first whaling voyage to the Antarctic took place in the 1930s and the big hunts didn't start until after World War II when Japan was in ruins and its population was starving. With the encouragement of US General Douglas MacArthur, Japan converted two huge US Navy tankers into factory ships and they set sail for the Southern Ocean.
From the late 1940s to the mid 1960s, whale meat was the single biggest source of meat in Japan and, at its peak in 1964, Japan killed more than 24,000 whales in one year, most of them enormous fin whales and sperm whales. However, as post-war Japan revived and then prospered, it could afford to import meat from Australia and the USA.
The BBC recently studied the Japanese whale meat industry and came up with some surprising findings.
Its correspondent visited Tokyo's Tsukiji fish markets and found that only two wholesalers from the thousands there dealt in whale meat. He spoke to one of these two whale meat wholesalers who complained that business was terrible.
In 2015, Japan caught no whales in the Antarctic so, demonstrably, there is far less available. You would think that this shortage would send the price soaring but, according to the wholesaler, it hasn't . The fact is that most Japanese don't eat whale meat and consumption has been falling for years – it has been estimated that the average consumption of whale meat per person in Japan last year was just 30 grams.
However, politics and bureaucracy are powerful drivers for the whale hunting industry. A vital handful of MPs represent traditional whale-hunting communities and they are fierce in their demands that the industry remain for the sake of local jobs. And there has been a vast bureaucratic apparatus created over the years for the industry and no Japanese government would dare to dismantle this and sack public servants – and in 2015 they literally sat around doing nothing and getting paid for it.
The BBC correspondent went to a restaurant which serves whale meat with a Japanese friend and, finally, was persuaded to gingerly try it. He found the raw meat to have a strong gamey flavour and was chewy and fibrous.
He quoted his friend as saying, "When I was a child I ate this every day. Meat meant whale meat. I didn't know what beef was, or pork. Steak meant whale steak, bacon meant whale bacon."    
But, the Japanese friend said he wouldn't be sad if the whole industry stopped. "Once you have eaten beef, there is no need to eat whale meat," he said.
The other customers in the restaurant eating whale meat were middle-aged businessmen recalling noisily their school meals half a century ago.
For the sake of politics, bureaucracy and nostalgia the whale killing season is resuming.
Share your thoughts below.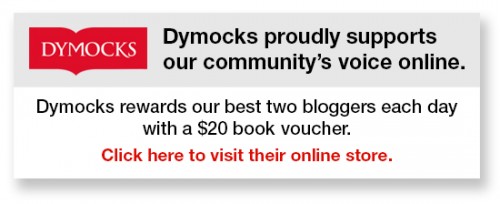 To write for Starts at 60 and potentially win a $20 voucher, send your articles to our Community Editor here.