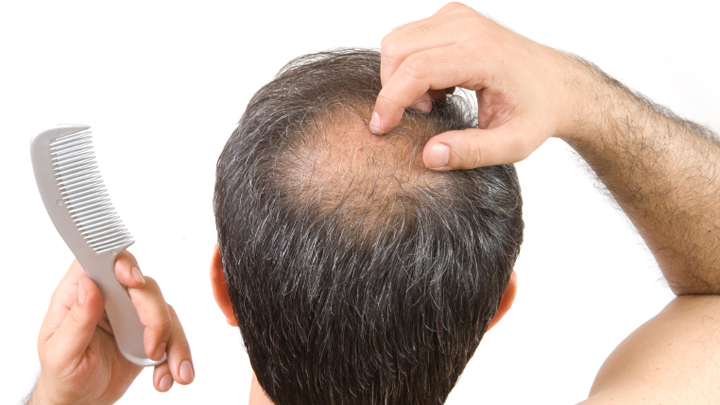 Back in late 1969, I managed to escape from my mother's ever-watchful eye and get to Sydney to see the brand new musical, "Hair" and it could have been written about me. Then my hair was, in the words of the immortal song from the musical, "long, beautiful, shining, gleaming, flaxen waxen" and definitely "down to there, hair shoulder length or longer…"
I was a student, still a teenager and in my rebellious phase. My father still sported a short back and sides which he oiled down with "Californian Poppy" and combed down the middle so, naturally, I had to have long, tousled and uncontrolled locks – after all, it was the dawning of the Age of Aquariums or something.
Mummy's sense of what is right and right has never wavered; she considered my hair to be an affront to civilised behaviour and "Hair" to be disgusting and depraved and, ominously, A Sign Of Things To Come. Just what these Things were was never actually explained.
Mind you, she had and still has to an extent, a rather sarcastic turn of phrase and when I came home once announcing that I had found a discount barber she commented that must be true for he had taken 10 per cent off. I think she meant the hair, not the price.
All of these memories came flooding back when I met an old mate I hadn't seen for years. And what a truly scarifying sight he was.
I know that he is as bald as a badger but he has done his best – well, he thinks it's his best – to cover it up. No, not a comb-over which makes older chaps look ridiculous, but a long, straggly pony tail down his back and his baseball cap on back to front. He has well and truly entered his second childhood has taken to wearing wholly inappropriate young ultra trendy clothes. Tight jeans do nothing for you when you have a fat late middle-aged bum.
Mind you, he was accompanied by very comely lass who I assumed was his granddaughter. However, he has recently divorced his fourth wife and this girl was no actual blood relation as his knowing wink testified. When he took his cap off, it looked like what was left of his hair had slid right off the top of his head. Inadvertently, I looked around for his skateboard.
He actually said that he needed a haircut badly, I told him that had already happened.
Another pal of mine was told that cute teenage girls would date anybody with a Justin Bieber haircut so he tried that but, alas, he is still alone and looking silly at 66.
I have increasingly noticed that all sorts of men are growing beards or what they hope will be beards. Generally, all they succeed in achieving is an untidy look which is somewhat disconcerting when the man is a junior lawyer from the top end of town who complies with the professional uniform look of smartly tailored suit, crisply ironed shirt and tie and has a face like an ape's backside. They look as if they have slipped three rungs on the evolutionary ladder.
Perhaps a beard might be excusable if the wearer was an alternative artist or musician in their funky phase. And don't get me started on those poor deluded Asian guys who try to look hirsute –they should remember that the origin of the word is Latin – meaning Italian – which is a squillion miles from China.
I'm wondering if this beard phase has grown out – in a manner of speaking – from the "designer stubble" affectation. I could never get the timing right to have that look – I mean, when do you shave to ensure that during the day and evening you look chic and fashionable? At 2.37am? I've never had "designer stubble" even when I was too lazy to shave.
A well-maintained moustache is sometimes acceptable although the toothbrush style has fallen from favour since Hitler gave it a bad name – a shame actually that the floppy lock of hair over the forehead hasn't gone the same way. Hitler had that too. Then again, the Hercule Poriot look is a bit over the top.
Of course, nowadays blokes shouldn't go to barbers or even hairdressers, but to hair stylists if they have any pride in looking their best. Whenever I emerge freshly coiffed I look like Tom Cruise and I know that because my stylist told me so. Barbers never say that, do they? And it seems that it is vital that your crowning glory is infused with something called "product" at vast expense.
Barbers, hairdressers and stylists do share one trait in common – they know better than our elected representatives about how to run the country and they aren't shy telling you about their perceptive insights.
And remember, if you don't like your haircut just wait a while – it will grow on you.
What do you think of hairstyles in older men? Do you know a man who has had some hair faux pas? Tell us below