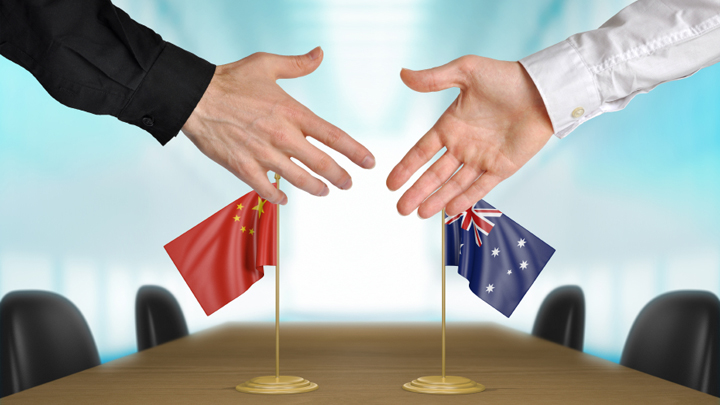 On 17 June last, Australia's Trade and Investment Minister Andrew Robb and China's Commerce Minister Gao Hucheng signed the historic China-Australia Free Trade Agreement (ChAFTA) and both countries have commenced what our Foreign Affairs and Trade Department calls "domestic processes" to bring the Agreement into force as soon as possible.
While debate rages about the implications of this Agreement – real, imagined and alleged – it is important to know what we, as a nation, are doing to inform ourselves about our already biggest export market.
So off I went to the Australian Research Council website.
The ARC is responsible to the Minister for Education and Training, the formidable Christopher Pyne who made quite a name for himself exposing the waste of public funds during the Rudd-Gillard-Rudd years. Given his keen attention to ensuring that public funds are not wasted, I was certain that the ARC would be right at the cutting edge of funding sensible, essential and vital research work. Not one cent would be wasted I told myself.
According to the ARC website, its mission "is to deliver policy and programs that advance Australian research and innovation globally and benefit the community" and, reassuringly, "The outcomes of ARC-funded research deliver cultural, economic, social and environmental benefits to all Australians". Even in these times of economic restraint, the ARC hands out about $800 million a year to, so they say, "the most dynamic researchers in Australia".
So far, so good.
Now, the latest ARC funded projects with a China focus really show that they live up to their high standards.
I was particularly impressed by a $133,514 grant for a study entitled, "Governing Prostitution in the People's Republic of China" which, it was claimed, would produce "the first detailed study of the governmental regulation of prostitution in present day China" which is simply wonderful, isn't it? However, try as I may I couldn't find any comparable study at any Chinese university entitled something like, "Governing Prostitution in Australia" which just goes to show how backward and introverted the Chinese are.
One potential benefit of this study would be for Australian politicians, business executives and plain ordinary tourists who go to China and want a bit on the side. Or, perhaps, it is just a continuation of The White Man's Burden, or both.
Another very worthwhile ARC funded project is for a study into China's rural migrant workers in order to "demonstrate unequivocally that love and romance are far from trivial for these individuals". That will cost the taxpayers $183,000 and, I suspect, it could very well show that Chinese rural migrant workers are real live human beings – yes, just like you and I – who do really and truly fall in love and have romantic attachments. Why, this could prove that they are almost as good as us but that may need a further grant.
Then there is the $246,000 for a study entitled, "Being famous in China: Celebrities, Heroes and public figures" which will study the "mechanisms by which celebrity and fame have been performed and mobilised" and has promised to produce "a foundation upon which a more global conception of celebrity can be developed". This sounds to me as if the successful grant applicant is sending the ARC a wink and a nod that he or she will need lots more public dosh.
Then there is the no doubt essential grant of $154,978 to fund critically important research into "the changing importance of soy as Manchuria transitioned from Japanese to Chinese rule". Yes, I know that this happened seventy years ago and a long way away but we must know why and how both Japan and China "established mechanisms to control the soy economy direct its proceeds to private wealth and regional development and increase production through development, reorganisation or coercion."
I wonder if this cutting-edge researcher will be roaming around Manchuria grabbing hold of anybody who looks really elderly and quizzing them over a cappuccino – with soy milk, of course – about how the soy industry changed as one brutal regime was replaced by another brutal regime. I bet it is still a major topic of conversation in aged care facilities in Manchuria.
Perhaps my very favourite grant – and this time from the Department of Foreign Affairs and Trade – was $16,500 to a Gold Coast surfing industry group for "strategies for developing global alliances in the emerging Australia-China surfing industry."
I'm ashamed to admit that, until I read about this grant, I was completely ignorant of the "emerging Australia-China surfing industry" and now I do know, I seriously wonder if $16,500 is really enough to meet this critical need.
The Chinese are noted for their inscrutability and are famously polite to foreigners but I can imagine them laughing themselves sick when they contemplate all of the bullshit in the ARC China shop.
Share your thoughts below.