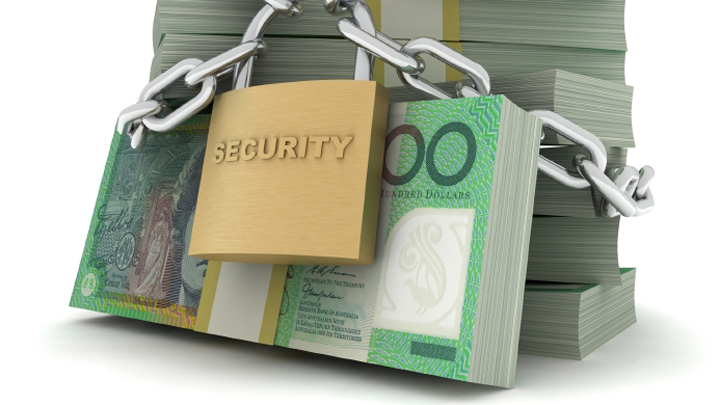 Back in 1987, when Queensland's Premier Sir Joh Bjelke-Petersen launched his ill-fated and shambolic "Joh for PM" campaign, one key policy plank was the introduction of a 25 per cent flat income tax rate.
Prime Minister Hawke and Treasurer Keating both derided it as the financial equivalent of the flat earth belief and then Opposition Leader Howard didn't quite know where to look or what to say. The idea died an ugly death and for years any suggestion of a flat rate income tax was flatly refused and, usually, linked to the Bjelke-Petersen fiasco.
What was deliberately overlooked and/or largely ignored was that Bjelke-Petersen's proposal was not just a thought bubble but a policy costed by the former Treasury Secretary John Stone, later a National Party Senator for Queensland. Stone had served as Treasury Secretary from 1979 to 1984 under both the Fraser Coalition Government and the Hawke Labor Government and was no fool.
And it should be remembered when it comes to bold tax initiatives, it was Bjelke-Petersen who, in 1977, over-ruled his Liberal Treasurer, Sir Gordon Chalk, the leader of his junior coalition partner, and abolished death duties. Chalk loudly protested that the sky would fall in and the cost to the State's coffers was a not insubstantial – at that time – $30 million a year. Southerners flocked to Queensland, the State's coffers were boosted by stamp duty transactions and, within months, other States caved in and abolished the tax.
However, the flat income tax idea seemed to be dead and buried with the "Joh for PM" disaster.
Then in 2008, the newly elected Rudd Labor Government commissioned a tax review by the Secretary of the Treasury, Ken Henry (John Stone's former deputy and successor). The report two years later contained 138 recommendations.
However, by the time the report was delivered, Rudd had been replaced by Julia Gillard as PM and her government had limped back into office courtesy of a deal with the Greens and the Independents.
One of the key (and dumped) recommendations of the Henry report was the introduction of – you guessed it – a flat rate income tax. Sir Joh, had he been alive, would have been very pleased. Obviously, the idea couldn't be dismissed any more as the ravings of a senile country bumpkin.
Basically, the proposal was to abolish all offsets and levies including the Low Income Tax Offset and the Medicare Levy and folding them into a simple structure with a high income tax threshold of $25,000 and a flat income tax rate of 35% for 97% of taxpayers. Those earning over $180,000 would pay a 45% rate.
That meant, essentially, that people would not be paying tax until they were earning enough to be clear of the income support system.
It would have meant, for example, that somebody earning $30,000 a year would only pay tax on $5,000 which would be $1,750 or 6% of total income while those earning $90,000 would pay $22,750 or 25% of total income. Remember, these were the estimates for 1990.
It was estimated that the proposal could have been fully implemented for as little as $500 million a year with offsets from reducing concessions on capital gains tax and negative gearing while fringe benefits including company cars would have been fully taxed.
Initially, then Opposition Leader Abbott warmed to the idea saying that it was "the most attractive component of the Henry review" adding, "lower, simpler and fairer taxes are in the Coalition's DNA."
However, when Treasurer Swan produced Treasury modelling which showed some middle income earners might be worse off, the Coalition back-tracked with Shadow Treasurer cautiously saying that the proposal had "some hairs" on it but that, hey, we do want a lower, simpler, fairer, nicer etc etc income tax system.
Internationally, the idea is gathering momentum.
In the early 1990s only Hong Kong had a flat rate income tax but since then more than two dozen countries have adopted the principle – most being former Soviet-era republics or eastern bloc countries and the results have been outstanding although, of course, part of the growth has happened because the shackles of the communist regimes were thrown off.
So, perhaps the time has come for the idea to be revisited in Australia if the Abbott Government really wants to make an impression and leave a landmark legacy.
As Adam Creighton has noted in "The Australian", "A single rate of income tax without any deductions could raise exactly the same amount currently collected yet would allow society to dispense with the army of accountants, lawyers and bureaucrats whose jobs exist variously and solely to avoid, game, explain, administer and obfuscate the system."
Or will the new government, without actually saying it out loud, follow President Ronald Reagan's wry observation that, "The government's view of the economy could be summed up in a few short phrases: If it moves, tax it. If it keeps moving, regulate it. And if it stops moving, subsidise it.'?
Share your thoughts below.