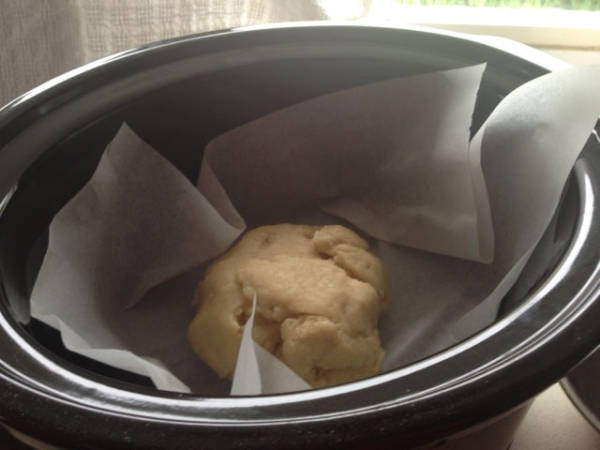 I was rather impressed by the idea of cooking bread in my slow cooker, so today I am putting it to the test.  It is a drizzly rainy day, and we are stuck indoors, so what better time to smell the yeast and bread cooking…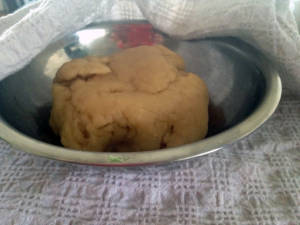 Here is the recipe I am using:
Start by preparing a Simple Bread Dough using your food processor.  A very easy recipe.
THEN
Line the slow cooker with Baking Paper (to prevent it sticking to the bottom)
Place the dough on the Baking Paper and put the lid on the crock pot, cooking it on low for 1.5 hours
Bread is usually cooked when the crust is golden brown
Line crock pot (slow cooker) with 1 sheet of parchment paper folded in half (this is to prevent the bread from sticking to the bottom).
Place dough on parchment paper.  Place lid on crock pot and cook on low for 1 1/2 hours (I usually check it halfway through).
Bread is ready when the crust is golden brown and delicious!!
I will update my photos when mine is cooked.