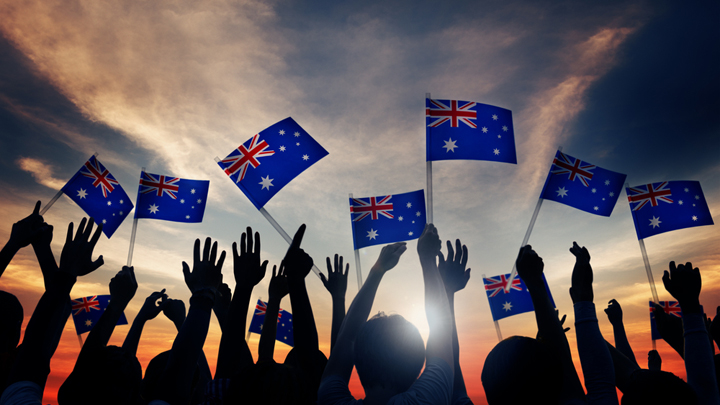 Did you know that Wednesday, 7 September, is the official "Battle for Australia Day"?
You could be forgiven if you didn't – it was only created in 2008 by a proclamation by the Governor-General and, to my mind, it is a curious commemoration. Officially this day recognises "the service and sacrifice of all those who served in the defence of Australia in 1942 and 1943" so, presumably, those who fought from the beginning of World War 11 in 1939 to the end of 1941 and in 1944 and 1945 were not battling to save Australia which is plain nonsense.
Yes, there were savage battles fought in and around Papua New Guinea in 1942 and 1943 against the Japanese and by the end of 1943 the back of the Japanese assault had been broken although many more Australian lives would be lost before that terrible conflict was over.
The British which fought against Nazi Germany and its allies recognise "The Battle of Britain" as being that campaign from 10 July to 31 October, 1940, when the Luftwaffe tried and failed to batter the UK into submission.
Peter Stanley, the former Principal Historian at the Australian War Memorial, argued against this commemorative day saying that while the term "Battle for Australia" was used in wartime domestic propaganda, it was not applied to the events of 1942/43 until the 1990s.
I mean no disrespect at all to the gallant Australian men and women who serve in our military forces but how many commemorative days do we need before they simply become an irrelevant blur?
The Australian War Memorial counts 102,815 Australian war dead including 61,524 in World War 1, 39,651 in World War 11, 606 in the Boer War, 521 in Vietnam, 340 in Korea and 41 in Afghanistan. It is a terrible toll.
Anzac Day, 25 April, is the day we once just commemorated the disastrous Gallipoli landings in 1914 but it has taken a wider meaning as a day to recognise the sacrifices of our servicemen and women in all conflicts.
So what has happened to Remembrance Day on 11 November? It used to be called Armistice Day until its name was changed by the Australian and British Governments in 1945 to honour all who had died in all wars. Yet it was only in 1997 that the then Governor-General issued a proclamation asking for a minutes silence at 11am on that day to mark the exact time the guns fell silent. Is there still Australia-wide recognition of this? How many red poppies are still sold?
We are still marking the 100th anniversaries of notable World War 1 events beginning with ten special events which began on 4 August, 2014, – the anniversary of the beginning of the war – to 28 July, 2019 – the official end of the war with the signing of the Treaty of Versailles.
And, of course, there are lots of other significant World War 11 anniversaries – one notable one will be on 10 April this year, the 75th anniversary of the Siege of Tobruk. And there are lots of others from lots of other wars.
We still have an official Boer War Commemoration on 29 May. Who is left to remember this conflict from 1899 to 1902? Even if many of these young men who fought there had children, they would now be dead. The years would have taken their toll even on their grandchildren so what is the point?
Perhaps in the context of our current war on terror, we should remember that the first Australian troops – nine of them from a NSW contingent of 758 – to die in war was in the campaign in the Sudan in 1885 against the so-called "Mad Mahdi", an Islamic fanatic who believed he was a direct descendant of the prophet Muhammad sent to drive the British and the Egyptian/Turkish government from the Sudan. He failed.
There is no official commemoration of this conflict which, after all, was only 14 years before the outbreak of the Boer War and the first foreign conflict to claim Australian lives.
Am I being a conspiracy theorist when I suggest that commemorating a successful military campaign against the nineteenth century's ISIS would not be politically correct in our modern multicultural Australia yet commemorating the Boer War is acceptable because it was against the white Boers whose descendants set up the racist and vile apartheid regime?
The Vietnam War is still fresh in many memories so it is appropriate we honour our diggers on Vietnam Veterans Day, the anniversary of the bloody Battle of Long Tan on 18 August.
Some indication of the frequency of commemorative wreath-laying ceremonies is given by the programme at Melbourne's Shrine of Remembrance in April – there are fourteen including Anzac Day. There are no fewer than three on April 10 alone while even Anzac Day has another separate ceremony. And there are two ceremonies on 24 April and another on 26 April.
At what stage do we say, enough is enough?
Some of these conflicts, however important in our history and however proud we are of our military who fought them, have no direct relevance to our lives today.
This year is the 114th anniversary of the end of the Boer War so perhaps we will never say enough is enough.
Share your thoughts below.