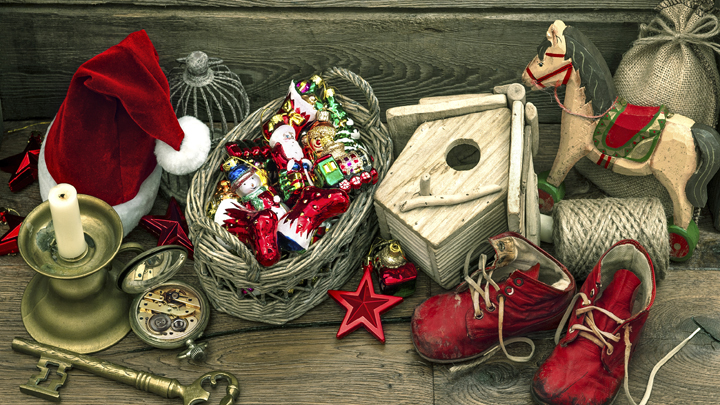 I'm very grateful to my parents for having me in 1949 because it meant a blissfully carefree childhood in the 1950s when, it seemed, the entire world was young – except, of course, for the grown-ups.
I was a naturally inquisitive child and I must have driven my parents to utter distraction sometimes with my questions – after all, weren't Mummy and Daddy supposed to know everything?
When I was about 6, I told my mother that I thought it was terribly unfair for the baby Jesus to have his birthday on Christmas Day because he would have missed out on one set of presents. Couldn't it have been on a different day? Very bad planning by God I must have thought at the time. It was one of those "Why don't you ask your father?" moments. There were more than a few of those and the usual response was "Have you asked your mother?"
This stonewalling did nothing to bridge the generation gap, I can tell you.
Television came to Brisbane in 1959 and Mummy was so excited that she would be able to watch the Queen's Christmas Message in living black and white. Alas, this was not to happen – that year instead of Her Majesty speaking to all of her subjects from Buckingham Palace, there was a pre-recorded radio message as she was pregnant at the time with Prince Andrew.
While I don't recall Mummy actually saying it at the time, I got the very clear impression that getting the lovely new Bushmatic Console Deluxe had been, more or less, a complete waste of money – and, in those days, you had to pay for a TV license which funded the ABC. Within three or four years, we had upgraded to a HMV Three-in-One in lovely mahogany which was not just a TV/radio/record player all cleverly in one cabinet, it was a lovely piece of furniture and one of the best vases sat on top of it – naturally on a lace doily.
Australia was the first country in the world to introduce a regular Christmas stamp in 1957 – the first two, costing three pence halfpenny and four pence, featured a little girl praying under a shining star and for years Christmas stamps usually featured a religious (Christian) theme. Now we have gone all politically correct, it just doesn't do to have a government-owned statutory body – Australia Post – appear to be discriminating in favour of one particular religion.
I recall a few years ago when I was helping my mother shift into her retirement home, finding a clipping from The Australian Women's Weekly dated 21 December, 1955, which carried the story, "Australia's millionth migrant Mrs Barbara Porritt has given us her Christmas cake recipe". This recipe included one pound of butter, one pound of sugar and ten eggs – but mummy still got ours from The Shingle Inn.
But the happiest memories of those 1950s Christmases were the toys I got.
Of course in those days you just didn't get presents from Mummy and Daddy, you also got a special one from Santa himself. At some stage I must have realised that Santa wasn't actually for real but I pretended to believe for as long as possible just to get that extra present. Not just inquisitive, but devious.
Every year I would add to my Matchbox cars collection and my Hornby train set which eventually grew so expansive I could scarcely get from my bedroom door to my bed without hurting my poor little tootsies on some bit of track. I was thrilled to bits one year when I got a water gun shaped like some outer space weapon – you couldn't be too alert as the Russians had launched the first Sputnik in October, 1957 – although I risked losing it when I kept drenching my baby brother.
And I had a various cowboy outfits complete with what I considered to be very realistic cap pistols. I always saw myself as the cowboy and not as the Indian for the very good reason that a six-shooter was a far better weapon than a bow and arrow. Or maybe I was an incipient racist. I even got a wonderful Daniel Boone – or was that Davey Crockett? – hat made from genuine imitation raccoon skin complete with a possum's tail hanging down the back. The plastic big-blade knife complete with its own sheath to tie around my waste complimented the hat which, I'm sure, I wore at a rakish, devil-may-care angle.
And, by the way, despite what assorted do-gooders and nanny-State meddlers might tell you today, having toy guns and knives did not lead to my becoming a psychotic serial killer. Really and truly I haven't shot or knifed anybody – ever!
What are your favourite Christmas memories? Where did you go and what did you do? What presents did you get? Share with us today.