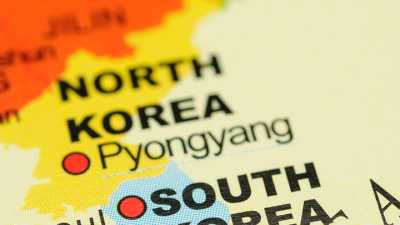 Contemplating your annual Christmas holidays? Why not be a little more adventurous this year?
While I'm sure there are attractive qualities to those three weeks in a caravan at Byron Bay, staying again with John and Hilda in Bendigo, or even a ten days all-inclusive bus tour of New Zealand, we decided to be a little more daring.
I have been – to use that laboured management consultant cliché – thinking outside of the box. Here are some suggestions for those seeking a different holiday. Which of these is on your bucket list?
The first country we considered visiting is, according to its official tourism website, "quickly becoming one of the hottest spots for international tourism because of its long history, educational and entertaining tours, fine dining and beautiful scenery".
The rave continues: "Over 400 luxury hotels are located within the country… coastal regions are dotted with fine hotels, wonderful shopping centres and beautiful beaches… cuisine is varied and delicious and American and European foods are available at most hotels and restaurants in the major cities…" and, to my mind, the absolute clincher, "Visitors will be happy to know that drinking water throughout is natural and safe as it arrives from springs located high in the mountains".
The official tourism slogan is "Come and see it for yourself" and the country is Syria.
At last report, half of the country's population – a total of 10.6 million people – have been uprooted by the civil war, including 4.1 million refugees abroad and 6.5 million forced from their homes. More than 310,000 have been killed.
Recently Syria's Tourism Minister, interviewed by CNN, confirmed that "the country's tourism industry had suffered a huge loss over the past several years", but the good news from the Minister is that he "expected a gradual return of the tourism in the next stage".
This upbeat assessment was published by his very own Tourism Department. It would certainly live up to its claim to be a "hot spot" and, given that millions have fled, there should be no trouble getting accommodation. The downside is that a good deal of accommodation and other buildings lie in rubble.
Another spot off the normal tourism track is Somalia on the "horn of Africa".
It does have a Ministry of Tourism and Wildlife. The Minister is His Excellency Mohamed Hussein Said but, sadly, other than that there is nothing on their website apart from a few random pictures, largely of wild animals. Even the job of Deputy Minister is vacant.
Until recently, the main industry of Somalia was piracy – armed gangs of thugs boarded foreign ships off their coast and held crews to ransom. Only action by foreign governments, involving naval vessels to protect merchant ships, put a stop to it. Now the country is divided by warring tribal groups and a Muslim terrorist outfit. They regularly kidnap and butcher each other as well as westerners silly enough to be in the country.
Incidentally, it is "The Democratic Republic of Somalia" and the government, of which His Excellency the Minister for Tourism and Wildlife is a member, barely controls the capital city of Mogadishu.
Another "Democratic People's Republic" is North Korea.
I caution any Australian who does visit not to admit to even knowing about, much less actually knowing, former High Court justice Michael Kirby, who headed a major UN inquiry into the appalling human rights crimes perpetrated by the regime on its own citizens. Perhaps if you do admit of having heard about him, be sure to quickly add that he is an "imperialist American running dog fascist lackey deviate" to avoid suspicious glances from your official tour guide.
Because, yes, all visiting tourist groups have official guides and they only go to places which are government-approved. And be careful about taking unauthorised snaps – you could arbitrarily get your camera confiscated. And don't attempt to talk to anybody who hasn't been officially vetted.
If you like huge statues of the country's leaders (the Kim dynasty has provided all three of the nation's leaders) and if you like quite grotesque monuments celebrating all sorts of alleged great victories, then this is the place for you. The official government tourism site also promises lots of delicious Korean food which probably doesn't include tree bark and grass which is the fare for desperately poor rural peasants during famines.
Mind you, if you visit at a time when the government is staging one of its regular celebration rallies, you will be treated to spectacular shows which make the Nazi Nuremburg rallies look like small school fetes.
In case you are wondering: we are not actually going to these places. Somehow we don't think our minds would be much broadened if we did.
Would you want to visit any of these destinations? What's the strangest, most "off the beaten track" holiday you've ever taken?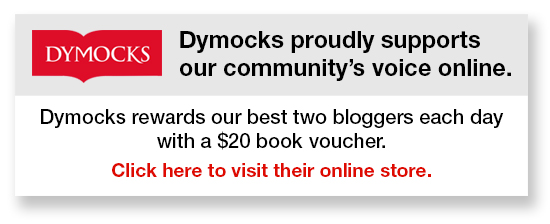 To write for Starts at 60 and potentially win a $20 voucher, send your articles to our Community Editor here.
This article was previously published here