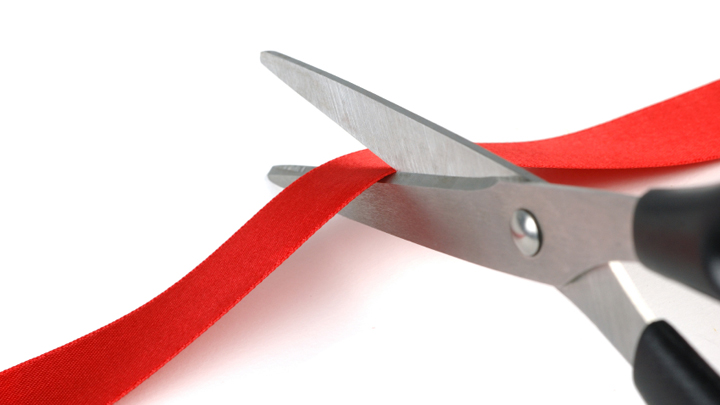 The Federal Government is hard at it cutting red tape and not before time, of course, but at least a start has been made.
There was, apparently, much rejoicing on 18 March this year – the third Red Tape Repeal Day since the Abbott Government came to office – when the Parliamentary Secretary to the Prime Minister Christian Porter announced that a further 890 Acts of Parliament and 160 Legislative Instruments were to be scrapped.
According to Mr Porter, "We are instituting a cultural shift in thinking about regulation" and "Deregulation units – tasked with the identifying and driving red tape reduction across the Commonwealth – now exist in every portfolio."
Mr Porter, incidentally, was Western Australia Treasurer before he quit State Parliament just before the last election. I don't doubt his sincerity although I do note that that Deloitte's, the top-tier economics consultancy, reported last October that self-imposed red tape was costing WA $37 billion a year. Yes, they have a red tape reduction outfit so I wonder what happened under Mr Porter's watch.
Agriculture Minister Barnaby Joyce is a big fan of red tape reduction and he joined Mr Porter last March 18 to trumpet the Government's achievements and went on to say that he welcomed suggestions about "…how the Government can help cut red tape…".
So, off I went to his Department to check on progress.
In early June it issued memo entitled, "Vegetables – Re-imported Australian fresh vegetables". What an eye-opener that was although it didn't explain why anybody, having exported their Australian vegies would want to bring them back. But, just in case, the Department has this possibility covered.
This clear and unambiguous memo stated, "The information here covers Department of Agriculture quarantine requirements only and is current on the date of transmission but may change without notice. Department of Agriculture makes no warranties or representations with respect to the accuracy of completeness of that information and will bear no liability with respect to that information." Well, I'm sure that it was clear and unambiguous to the Working Party or Standing Committee or Ad Hoc Strategic Issues Implementation and Assessment Group of whomever else drafted it.
In English I think that means that the Department more or less thinks that what they have provided is more or less up to date although it could have changed and they can't be sure and don't try and quote us.
Just to underline that, "The Commonwealth through the Department of Agriculture is not liable for any costs arising from or associated with decisions of importers to import based on conditions presented here which are not current at the time of importation." In English, that means importers are on their own and too bloody bad if they get it wrong.
Naturally, since we are talking about Australian produced fresh vegetables which for some obscure reasons are being bought back home, the Department has a quick and easy way to get permission.
"It is the importer's responsibility to identify and to ensure it has complied with all requirements of any other regulatory and advisory bodies prior to and after importation including the Australian Customs and Border Protection Service, Therapeutic Goods Administration, Department of Health and Ageing, Department of Sustainability, Environment, Water, Population and Communities, Australian Pesticides and Veterinary Medicines Authority and any State agencies such as Departments of Agriculture and Health and Environmental Protection authorities."
And if that is not enough, "Importers should note that this list is not exhaustive," the memo notes. Thoughtfully, they go on to point out that importers must comply with "Condition C9303", "Entry Management EM0184", "Entry Management EM0185, "Treatment T9902" and, of course "Quarantine Regulations 2000 (examples include a Quarantine Entry or a Quarantine declaration."
And importers of Australian fresh vegetables not wanted by ungrateful foreigners "must comply with the Imported Food Act 1992, an Act which is administered by the Department of Agriculture."
If you want some public servant to help you out on what I think is only one section of this red-tape nightmare, "The fee rate is $120.00 an hour (for any assessment period up to one hour) and $40.00 for each quarter hour, or part of a quarter hour, after the 1-hour period. Note that in addition to the assessment fee, an electronic lodgement fee of $125.00 or a manual lodgement fee of $225.00 applies."
And even if all these procedures were successfully addressed, would the re-imported Australian vegetables still be fresh? I'd be tempted to leave the bloody lot on the wharf in Singapore or wherever with a note attached, "Take it – it's free."
Given that the process that allowed the creation of this document survived the Department's own Deregulation Unit, you should remember that long journeys begin with a single step.
Now, when all of the red tape is scrapped perhaps the Government could introduce into every portfolio Plain Speaking Units which could vet memos and other documents? Now that would provide the Government with a very meaningful legacy.
Do you agree? What are your thoughts?