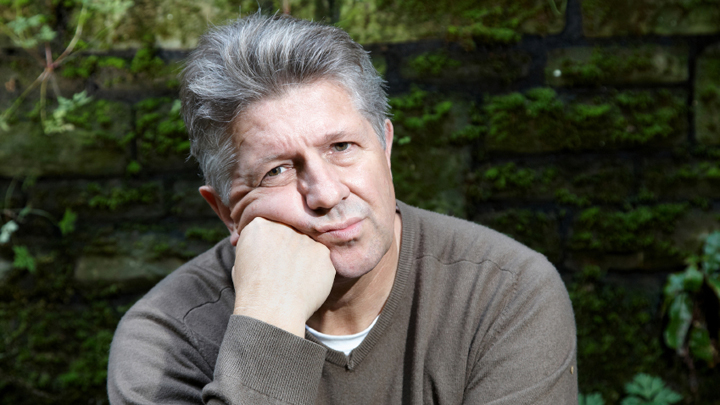 How many of us have been so bored by something that we have likened it to watching paint dry?
Well boredom, like beauty or conjunctivitis, is in the eye of the beholder – like to witness Kristin Garland who is a "colour consultant" and the owner of "The Painted Earth", a custom paint store in Fremantle. Watching paint dry is, literally, a big part of her job and, when describing it, she uses words like "suspenseful" and "fascinating" and exults in the experience saying, "Sometimes your heart is in your hands".
Well, I couldn't be happier for Kristin if I tried but, nevertheless …well you know what I mean.
I hope that I am not boring you when I reveal to you that there are quite a lot of people – research academics very largely and, incidentally, very predictably – who are jostling for the title of the world's foremost expert on boredom. What exciting lives they must lead!
Currently, the frontrunner is Professor Peter Toohey of Galgary University in Canada who excited – if that is the right word – the fascinating world of boredom experts with his seminal work, "Boredom: A Lively History" in 2011. I don't think that there has been a clamour for the film rights although I can think of any number of boring actors who would be ideal as the lead.
And no, I haven't read this tome. Life is just too short, isn't it?
Our very own Dr Juanita Feros Ruys, a Sydney University historian at the "Centre for the History of Emotions" – yes, your taxes at work – believes that medieval monks were, to coin a phrase, the founding fathers of boredom. It seems, for them, a kind of holiness fatigue set in around lunchtime and that this "noonday devil" was seen as a major problem. Called "acedia", it even took its place among the seven deadly sins as the precursor of sloth.
Experts seem to agree that if there is one absolutely essential pre-condition to boredom, its spare time. Originally, it is argued, boredom motivated people to stay alert and keep moving but not nowadays. Today, boredom is described as a powerful and unrelieved sense of emptiness and isolation which, in its extreme form, is close to depression and despair.
It was while reflecting upon this, that I happened across an Englishman James Ward who writes a blog, "I like boring things".
I hope I am not insulting him when I describe him as interesting and what a treasure trove of boring things his blog reveals. He lists recent books he has purchased – fascinating volumes like "The Aesthetic Aspect of Civil Engineering Design" and "Cocoa Bean Tests 1961/62". He brings alive perhaps otherwise neglected sites such as "Yes, Peas!" which is run by some growers' outfit in the UK and which reveals utterly astounding facts such as it would take 390,096,154 average diameter peas to outline the British coast. He investigates great issues like toast.
And he does thrilling reviews of jolly interesting books such as "Adventures in Stationary: A journey through your pencil case".
Mr Ward even runs an annual conference about boring things in the UK – which is always sold out – announcing, "Doors open at 10.30am and things will get boring around 11am. The event will finish around 5pm, and then you are free to get on with the rest of your lives".
I would be agog if I could attend and Australia needs more gogs. That's one of my most interesting fun remarks unless somebody finds it boring.
There was a particularly interesting time in my professional life when I attended public service conferences – I covered the gamut from Standing Committees, Ad Hoc Working Parties, Strategic Directions Planning Groups and Inter-departmental Liaison Interaction Councils. My favourite was an Ad Hoc Agenda Prioritising Committee which had the task of prioritising the agenda and suggesting integrated whole-of-government strategic directions for the Ministerial Advisory Committee.
All very interesting, of course, and I would go home convinced that I had put in a pretty solid effort improving the lives of ordinary little people. Of course, every day I would arrive on the dot at 8.30am and depart on the dot at 5pm, have ham and salad sandwiches for lunch every day, Iced Vovos for every morning and afternoon tea and life was so interesting. How could anybody be bored with that agenda?
"Scientific American", the US journal at the cutting edge of everything scientific, has some very interesting articles about boredom.
"Boredom, like so many quirks of the brain, remains a mystery. One step towards unravelling it would be to develop better tools to measure boredom. There might even be different types, ranging from the existential, always present ennui, to the transient toe-tapping kind," one piece read.
Wouldn't finding new tools to measure boredom be fun? It wouldn't surprise me if it such a task would need to begin with an Ad Hock Multi-Disciplinary Goal Setting Peer-Reviewed Strategic Directions Working Group.
Share your thoughts below.