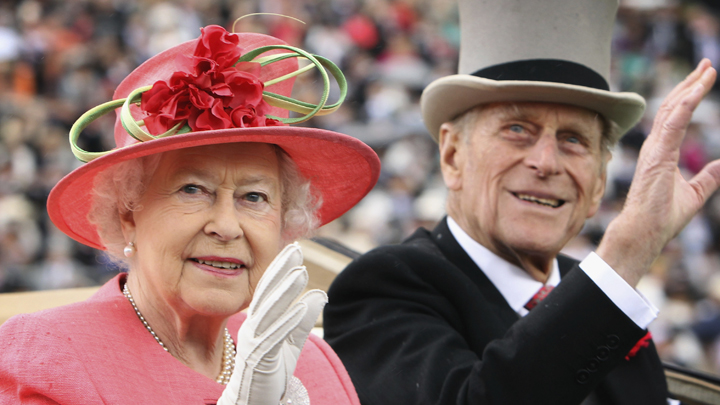 In the weeks leading up to Christmas and the traditional Queen's Christmas Message there was an outbreak of idle, silly speculation that Queen Elizabeth II would use that message to announce her abdication in favour of Prince Charles. British bookmakers were taking bets at remarkably short odds.
It got to the stage that Buckingham Palace was forced to issue a denial pointing out, "If the Queen was going to make a major announcement she wouldn't do it in a pre-recorded speech that is shown in the South Pacific Commonwealth several hours before it is shown here". Given that Australia is a half day ahead of the UK, the speculation was nonsense.
On September 9, Queen Elizabeth II will surpass her great great grandmother Queen Victoria's reign of 63 years and 217 days and will become the longest serving British monarch ever. She became Queen on the death of her father on February 6, 1952, while Victoria reigned from 1837 to 1901.
On April 21, the Queen turns 89 (Prince Philip is 93) but she could still have several years ahead of her – her mother, the Queen Mother, lived to be 101 although her father, King George VI died aged only 56, worn out by the stress of his sudden elevation upon the abdication of his brother Edward VII in 1936, World War II and his heavy smoking. Queen Elizabeth has been very careful with her health and shows no real signs of slowing down.
She was only 10 when her uncle King Edward abdicated to marry an American divorcee and she saw all too closely how her father, the nervous, shy and unprepared George VI laboured to fulfil his duties.
On her 21st birthday in 1947, she announced, "I dedicate before you all that my whole life, whether it be long or short, shall be devoted to your service and to the service of our great imperial family to which we all belong" and, rather pointedly, in 2012 during her diamond jubilee publicly "rededicated" herself to the job for life.
Royal trivia can be fascinating: Queen Elizabeth is the 32nd great granddaughter of King Alfred, considered to be the first effective King of England and who ruled from 871 to 899 and, if her uncle King Edward had not abdicated, she would have become Queen in any case, but in 1972 when Edward died childless. However, she is not the longest serving monarch – King Rama IX of Thailand who came to the throne in 1946 has that distinction.
Both the Queen and Prince Philip are both great great grandchildren of Queen Victoria – the Queen is a direct descendent of her eldest son King Edward VII and Philip, Duke of Edinburgh, is a direct descendent of Victoria's daughter, Princess Alice. The name of the Royal House is Windsor which was changed from Saxe-Coburg and Gotha (the original German name) in 1917 at the height of World War I when anti-German sentiment was at its height.
Already Prince Charles (born 14 November 1948) is the longest serving as heir apparent and even if his mother died tomorrow he would be the oldest person ever to become monarch. King William IV was 64 when he became King in 1830 while Edward VII was 59 when his mother Queen Victoria died. Prince Charles can decide his own name as King – it could be Charles III although there is speculation that he could style himself as King George VII after his grandfather. The Queen could not abdicate and pass Charles over in favour of his eldest son, Prince William.
When Charles and Camilla married in 2005, she was given the title of Duchess of Cornwall because of the sensitivity following the death of Diana. Camilla is also Princess Consort and will eventually become Queen Consort when Charles comes to the throne. Camilla's great grandmother Alice Keppel was the mistress of Edward VII when he was Prince of Wales.
During her reign so far, the Queen has seen 13 Australian Prime Ministers (counting Rudd only once), 12 British Prime Ministers and 12 US Presidents.
The current British Prime Minister, David Cameron, is her 5th cousin, twice removed. He is the great, great, great grandson of Elizabeth Fitzclarence, an illegitimate daughter of William IV and his mistress, Irish actress Dorothea Bland. King William had 10 children by his mistress but when he died leaving no legitimate children, the throne went to his niece and Victoria became Queen.
And my final bit of trivia: Although she was popularly known as "Princess Diana", this was not her actual title – she became a Princess by marrying Charles and her title was Princess Charles Philip Arthur George, Princess of Wales or, more simply, Diana, Princess of Wales.
Are you interested in the monarchy? Would you like Prince Charles to become King? Or do you think it is time that we became a republic? Tell us below.