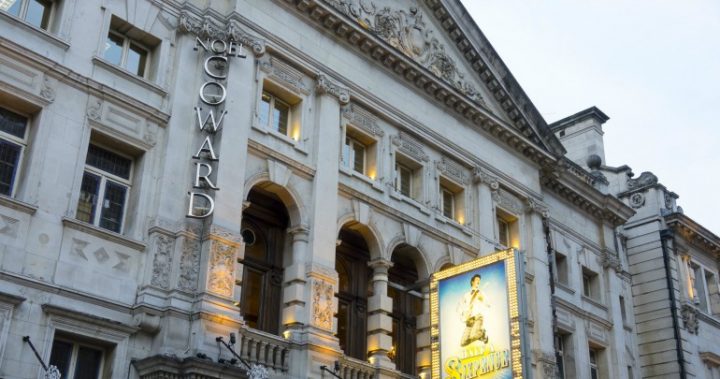 Noel Coward once remarked that the two most beautiful things in the world were his mind and Ivor Novello's profile.
Novello was a hugely talented actor, writer, composer and singer in the 1920s and 1930s. And he was devastatingly handsome with the smouldering good looks of a successful matinee idol of the era. He never married for the same reason Coward never married and, ironically, his last big musical success in London's West End was Gay's the Word which opened in 1950 shortly before his death.
Without any doubt, Ivor would have instantly qualified as a member of 'BeautifulPeople.com' which boasts that it has more than 750,000 members worldwide including a rapidly growing number of Australian men and women. If you pass muster in the looks department, you are assured that "every member that contacts you will be gorgeous".
Sadly, Coward would not qualify. 'BeautifulPeople.com' don't judge people by the beauty of their mind.
ABC Journalist Ben Pobjie recently visited this dating website and interviewed its managing director, Greg Hodge. It's the sort of fearless investigative journalism we have come to expect from the ABC and which makes it well worth the more than $1 billion a year we give it.
To sign up, you just post what you hopefully consider to be your very best come-hither snap and then the rest of the accepted members vote you in or out. Don't bother even trying if you are plug ugly or even conventionally plain.
"We listen to our members and they are fed up of going out to expensive bars, hoping to meet similarly beautiful people, only to spend the night wishing that the lighting was lower," Hodge said. He confidently asserts that the site is the "best little black book in the world".
I was unable to ascertain whether or not Hodge was himself one of the beautiful people but since he owns and runs the show I presume he thinks that he is and, in any case, it is very unlikely he could ever be voted out.
I share the pain of the beautiful people. Many would not accept or even understand that being almost impossibly sexy is actually quite a burden – a burden that I have bravely borne for well over half a century. I went effortlessly from being an adoringly cute toddler to an astoundingly beautiful grown-up. Frankly, my honest assessment of my own striking good looks is right up there with my inherent modesty and self-effacement.
Our ABC investigator makes no claim about his own visage but reading between the lines it is easy to conclude that he is a beautiful person. After all, he writes beautifully. I can do no more than quote what he wrote and thoroughly endorse his brutal truth.
"Imagine you are attractive," Pobjie wrote. Well, no trouble there for me.
He continued, "You decide to go out for a night on the town with some equally attractive friends. You share a few laughs, have a few drinks, mix a few high-class genetic cocktails. You get into the club feeling good, looking fabulous, you sidle up to the bar, turn to the person beside you and … BOOM. Your whole night just went down the toilet, because standing next to you is some godforsaken creature who looks like someone melted a Chihuahua.
"You'll spend the entire evening on edge, constantly afraid that one of the benighted fairytale nightmares in your vicinity will try to talk to you, dance with you, maybe even touch you. You go into your shell, reluctant to socialise lest your circle be infiltrated by the pockmarked or the saggy."
Pobjie writes with such fearless honesty that I am very surprised that the ABC even let him publish it on their website. I'm having to review my former belief that the ABC was the exclusive preserve of the politically correct. Pobjie doesn't actually admit that far too many of the ABC TV types are considerably less than beautiful but that could have been a bridge too far.
The Irish dramatists George Bernard Shaw once wrote, "Beauty is all very well at first sight; but who ever looks at it when it has been in the house three days?"
Poor Shaw, like Coward, did have a beautiful mind but was as plain as a pikestaff. I think he was really consumed by a jealous rage at the beautiful people. If he was honest (and still alive), he wouldn't even try to gain entry to 'BeautifulPeople.com'.
The American magazine People recently published its list of the "20 most beautiful people of the last two decades". There were only three men — Mel Gibson, Tom Cruise and Leonardo DiCaprio — which is very sexist.
Amazingly, Brad Pitt didn't make the grade and I find that unforgivable as I am frequently mistaken for him. Why only the other day, I was accosted by a woman in the street who abused me for what I had done to Angelina.
She didn't believe that I wasn't Brad but I understood her confusion.
What do you think of 'beautiful people' lists? Have you ever been mistaken for a celebrity or someone else? What do you think beauty is?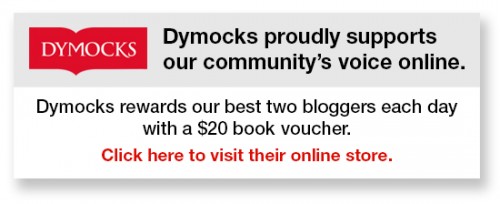 To write for Starts at 60 and potentially win a $20 voucher, send your articles to our Community Editor here.