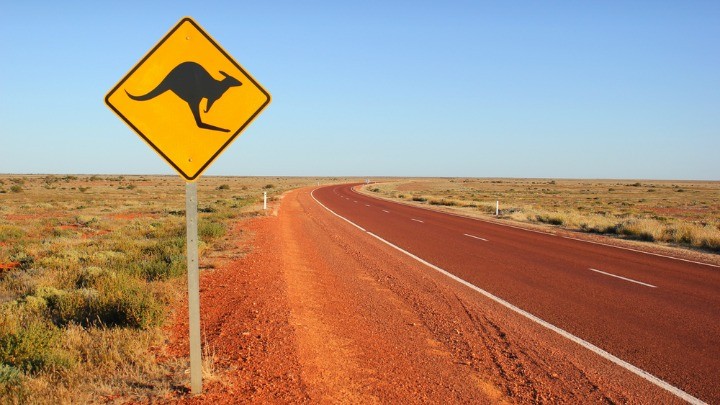 Recently, the obscure northern New South Wales hamlet of Delungra, about 350km west of Coffs Harbour, featured on the BBC, one of the most popular news sites in the world.
Delungra, once the hub of a busy grain growing region, shot to international prominence when it was named by the Australian Tax Office (ATO) as the poorest place in Australia.
The average income – officially described as the "mean taxable income" by the ATO without any discernible trace of irony – is $21,681. Now, by any definition, that is mean.
Sadly, it is typical of so many country towns, slowly dying but putting up a fierce last-ditch resistance to what seems the irreversible march of history. In 2006, the population was 575; today it is 330 and falling as the drought has ravaged the area. There is no future for young people and as soon as they can, they leave. The local primary school has thirty-two students. There is no secondary school.
The BBC interviewed several locals for its story including Harry McNaughton who runs the Delungra District Development Council.
"We think that Delungra needs some tender, loving care and we've got volunteers to do it. We mow lawns around the district, we maintain parks, volunteers built our Anzac gateway and memorial, they man the local garbage dump two days a week, we man the post office," Mr McNaughton said.
"Delungra is quiet, the air is fresh, the birds sing, the sun shines and it is just a relaxed way of life and I couldn't imagine living anywhere else. I think whoever says this is a poor community should get on the train and come and visit because being here is a different story," he said.
Yes, undoubtedly being there is a different story but don't try and get there by train. The station closed in the 1980s.
Retired carpet layer Mr Robert Campagner said, "When I was a kid, this was a thriving town. They had barley stacks, they had shops, they had pubs and clubs, everything. Everybody's making a dollar. People need to realise that when people retire, if people don't take their job over then things just sort of decline. But the town's still here and you can't take Delungra away from Delungra."
The story of the post office typifies the fighting spirit of the locals.
When Australia Post announced it was closing it due to cost, it was a big blow. Not only would it have removed a gathering place for locals, it would have meant residents would have had to travel more than 30km to get their mail.
So they rallied and saved the post office which is now staffed by volunteers. Volunteerism is the norm in Delungra.
Cattle farmer Tim Lloyd's family has been in the area since 1920 when his grandfather began farming. He says that the monetary wealth of a town isn't what's important.
"It's not necessarily the wealth of the town or the wealth of the people. You don't need a lot of money to live and be happy. It's community spirit and that's what any community desperately needs. The smaller the community, the more people are going to put their hands up," he said.
Retired sheep shearer John Larkin's family have run businesses in Delungra for decades although his son finally closed their cafe a couple of years ago due to lack of trade. But Mr Larkin is very defensive about his home town and says that the low average income is explained by the fact that there are so many retirees there.
"I think that there's worse places than this. There'd be more people on the dole somewhere else than there are here. If you like the quiet life, I'd say come and live in Delungra. It's as simple as that," he said.
The fact is that there is no option. If you live there you have to love – or least accept – the quiet life.
For such a small place there is an unusually high number of houses for sale and that doesn't bode well for its future. You can snap up a neat little house – usually the three bedroom, one bathroom sort of house – for anywhere between $150,000 and $200,000. Probably, you could negotiate a considerable discount off the advertised price as there is hardly a rush of potential buyers. It can be reasonably assumed that people there who are putting their house up for sale have made the hard decision to leave.
The sole pub, the post office, the service station, the bowls club and a rather sad and very modest "trade centre" comprise what passes for the township's business and social life.
At the other end of the income scale according to the ATO is Sydney's elegant and expensive eastern harbourside suburbs of Darling Point, Edgecliff, HMAS Rushcutters and Point Piper – home for Prime Minister Malcolm Turnbull and his family whose sprawling mansion is estimated to be worth more than $50 million.
The average income in this area of about six thousand people is $177,514 and rising.
Perhaps the folks at Delungra would take heart from Shakespeare's observation, "Poor and content is rich, and rich enough".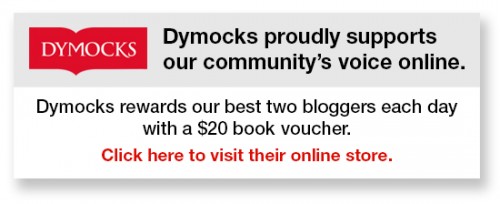 To write for Starts at 60 and potentially win a $20 voucher, send your articles to our Community Editor here.