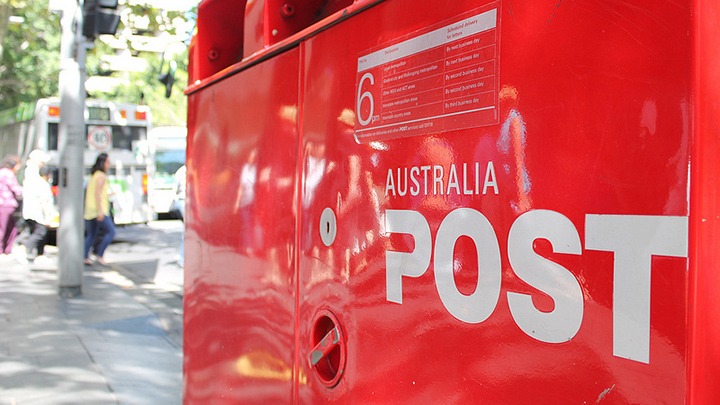 The news that the price of some postal services – although not the price of the basic stamp – will rise in March got me thinking about good old Australia Post where, many moons ago, I earned my keep.
Last December, as I was waiting in line to buy our Christmas card stamps, a nice young lady holding a clipboard asked me if I would like to participate in a survey which, she explained, was designed to rate customer satisfaction of Australia Post's service.
Given that the line to the counter stretched out of the post office and into the mall, I thought her mission was one fraught with problems right from the outset. However, I like to think that I am a co-operative sort of chap and, anyhow, I had nothing else to do.
The woman behind me, struggling with a pram laden with parcels, made a snorting sort of sound of disapproval. Frankly I was wondering if she should be reported to the child safety folks because if there was a baby in that pram it was in imminent danger of being crushed to death. But I keep myself to myself, for which everybody I know is grateful.
I pondered the opening question, "What do you think of Australia Post's services?" I thoughtfully asked, "Do you mean today?" then a parcel slipped off the pram and landed heavily on my foot. Bloody hell, I thought, this woman is sending lead bricks to her loved ones.
"Well, no. I mean, ummm, like overall," my inquisitor gently inquired.
"Well dear," I replied through teeth clenched in pain, "I'm old enough to remember when the postie came twice a day – morning and afternoon – during the week and on Saturday mornings as well. And on a push bike. And he blew his whistle".
She showed signs of backing away. The line wasn't moving so I pressed on with my interesting, helpful and insightful observations. "You weren't born then so you wouldn't know. But that was service dear. That was service".
But, for some reason, she didn't write anything of this down and turned tail and fled.
Letter volumes peaked in 2007-08 with 4.6 billion letters posted and there has been a steady decline ever since..
Australia Post has to obey its Community Service Obligations which basically means they have to be able to deliver letters from anywhere to anywhere and for the same basic cost. It is plainly absurd that it costs the same to send a letter from Cairns to Perth as it does to send it next door.
A truly commercial operation would charge by distance but Australia Post is not a truly commercial operation and has to pay a dividend to the Federal Government.
Communications Minister Malcolm Turnbull says there are no plans to sell Australia Post – and Labor agrees – and the question does arise: who would want to buy it when it is tied down by Community Services Obligations?
The boom in online shopping has been a winner for Australia Post and its parcels business is growing by some 10 per cent a year but this revenue increase doesn't cover other mounting losses.
Back in July 1975, when Australia Post emerged from the Postmaster-General's Department, the price of the standard stamp went from 10 cents to 18 cents which was a whopping increase and caused a public outcry. The then-Opposition ran huge two-page newspaper advertisements with the 10 cent stamp on one page and the 18 cent stamp on the other. The caption read, "What Labor has done to the stamp, it has done to Australia".
It was a powerful message. Later that year when the Coalition became the Government it did exactly nothing to cut the price of stamps. In 1966, the first year of decimal currency, the stamp cost 4 cents.
Nowadays, the single daily delivery to households and business is, well, problematic. A letter might get to its destination the next day, or the day after or the day after that. No guarantees at all really. Australia Post will get it there as fast as possible.
So now we have Express Post which guarantees next day delivery and Courier Post which guarantees same day delivery in metro areas of the same state within a defined network. Naturally, the charges are pretty stiff and nobody blows a whistle either when they are delivered.
Registered post is supposed to ensure they won't lose it which to my mind implies that your regular letters could be pinched, lost or just thrown away which is a discomforting thought. We didn't get as near as many cards for Christmas last year as we once did.
I could have told that nice young lady doing the survey that I also remember when post boxes and vans all carried the Royal Mail insignia – that quietly vanished when Australia Post paid a fortune for its new corporate look. Republicanism by stealth I call it.
What do you think about Australia Post's service? Have they improved or worsened? Do you think they charge too much to send a parcel or letter?