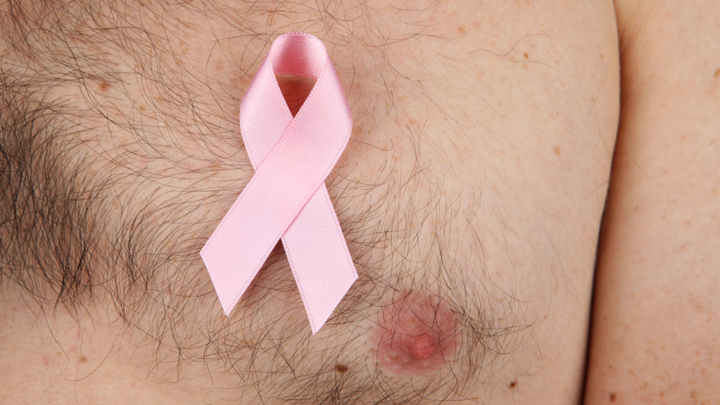 Russell has written a letter to Sussan Ley regarding the discrimination he has felt after requesting a breast screen.
Hon Sussan Ley MP
Minister for Health, Minister for Sport
PO Box 6022
House of Representatives
Parliament House
CANBERRA ACT 2600
By email – [email protected]
Dear Minister,
I am 65 years old and today I called the Breast Screen Australia number 132050 to make an appointment for a test. My request was declined.
The reason? I am a man.
This was no idle or capricious request – some 40 years or so ago I was diagnosed with breast cancer and underwent an operation which removed my right breast and left me with a large scar. If the fact that men can get breast cancer is little known or appreciated today, you can only imagine how utterly fantastic it seemed 40 or more years ago.
The lady with whom I spoke when I made my call was initially surprised that a man should be calling. After I made my request, she advised me that this service was only for women and, as she informed me, "We don't make the rules – the government does".
Further, I was advised that if I had any suspicions that I might have breast cancer, I should visit my GP for a consultation and that, if he/she believed that there was some possible risk, a test would be arranged. There is no such similar requirement for women my age or, indeed, for any woman older than 40. This is demonstrably a case of gender discrimination and is simply unforgivable and intolerable.
Of course, breast cancer in women is statistically a substantially more significant health concern for women and I am the first to acknowledge that. However, that does not diminish the fact that for men it is a risk and, I contend, a risk made all that more likely to be ignored or dismissed by men themselves because every public health campaign warning about breast cancer is directed exclusively at women. Men are probably as ignorant of the risks of contracting breast cancer as they were more than forty years ago when I received my diagnosis.
According to the Australian Government's own cancer australia.gov.au website, in 2010 there were 127 new cases of breast cancer in men which was an increase from the 61 cases in 1982. In 2011, 23 men died from breast cancer.
According to this website, in the period 2006 – 2010, the five-year relative survival rate from breast cancer in men was 85 per cent compared with survival rates in women for the period 1997 – 2006 of between 98.2 per cent and 73.1 per cent depending on the dimension of the tumour.
In May 2012, The American Society of Breast Surgeons published an analysis of what was described as a survey of the largest ever number of male and female breast cancers – 13,000 male cases and 1,440,000 female cases entered for the period 1998 to 2007. The headline, "Men Less Likely than Women to Survive Breast Cancer" said it all.
The announcement stated, "Men have a significantly lower breast cancer survival rate than women, particularly for early stage disease…the study found that the five-year survival rate for women overall was 83%, compared to 74% for men. When analysed by disease stage, the differences were greatest for the earliest stages of breast cancer. They were highly significant during stage 0 (94% vs. 90%), stage 1 (90% vs. 87%) and stage 2 (82% vs. 74%) while survival at stage 3 and 4 were similar".
It continued, "Men presented with significantly larger tumours which were more likely to have spread to lymph nodes and were more likely to have distant metastases" and this was attributed to, according to the study's lead research Dr Jon Greif, " … to the fact that awareness of breast cancer is so much greater among women than men".
Dr Greif reported that the average age for males with breast cancer was 63, while the average age for women was 59.
As Cancer Australia website has a section, "Welcome to the breast cancer in men website" which announces, "Not just a woman's disease" I would have thought that some mention, at least, should be made in public health awareness campaigns of the risk of this disease in men. Regrettably, that is not the case – for example, October is "Breast Cancer Awareness Month" yet the announcement of that does not make even the smallest mention of men.
When the government takes so little notice of the risk to men of their developing breast cancer, is it any wonder that men themselves remain profoundly and even dangerously unaware?
Yours sincerely,
Russell Grenning
From: Russell Grenning
Mr Tim Wilson, Human Rights Commissioner
Ms Elizabeth Broderick, Sex Discrimination Commissioner
By email: [email protected]
Dear Mr Wilson/Ms Broderick,
Today I sent the attached letter to the Commonwealth Minister for Health and Minister for Sport, the Hon Sussan Ley MP.
As you will note, it refers to the breast screening campaign which is only for women. Men are specifically excluded for no reason other than their gender despite the fact that men – including me some 40 or so years ago – can be afflicted with the disease.
I have addressed this matter to you both as I am not aware of where the lines of demarcation are drawn although, reasonably I contend, this deliberate government policy is both discriminating against men as men and an abrogation of their human rights.
Of course, I am yet to receive any reply from the Minister but I would be grateful if you could advise me if my belief expressed in the attached letter is a reasonable one and worthy of the Human Rights Commission taking some action.
Yours sincerely,
Russell Grenning