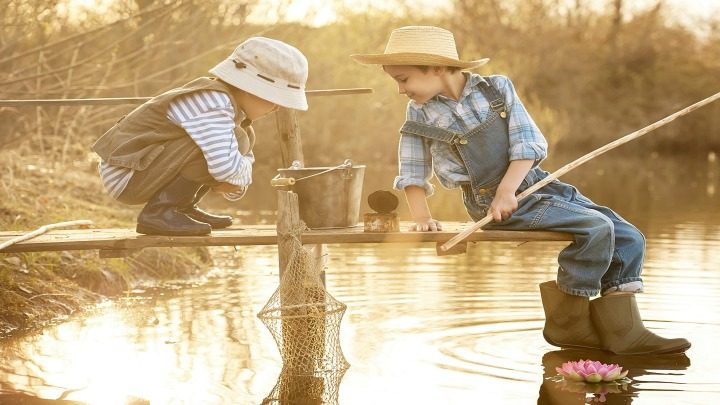 Elvis Presley mournfully sang this question in 1960, adding, "Do you miss me tonight? Are you sorry we drifted apart?"
In 1960, I turned 11 and I was in grade seven. I had lots of school and neighbourhood friends. I didn't know the meaning of loneliness.
Friend-wise, I was on an upward trajectory – while I lost some primary school friends when I went to high school, I gained more than enough replacements. Then came my tertiary education years – yes, some high school friends fell by the wayside, but now I had real grown-up friends who were far more important and when I finally went to work I got lots more.
And now?
Many former friends have gone, lost to the mists of history. I no longer have to take my socks off to count my really close friends; they can be easily counted by the fingers of both hands.
I don't even remember who my close friends were in 1960 and, sadly, I suspect some – if not many – are dead. In fact, I can only distantly recall many of the really close friends I had in 1980 and some of them are dead as well.
I got to thinking about friendship when I read a UK study which has shown most people have the highest number of "connections" when they are 25 after which the long, inexorable trend downwards begins, with a plateau from age 45 to 55 after which the slide continues.
Oxford University (UK) and Aalto University (Finland) researchers, in a study published in "Royal Society Open Science", looked at the phone call patterns of 3.2 million people in Europe. While not everybody who people call are friends they are, nevertheless, "connections". 
While both men and women both have the highest number of "connections" when they are 25, men have more than women but, after the age of 39, women have more "connections" than men.  Men generally have a sharper decline than women.
For young adults under the age of 25, most "connections" are similarly aged. However, after the age of 50, people were found to be in contact with a younger generation – presumably many are children and grandchildren although they would include, for example, tradesmen although some could be genuine friends.
And, after people turned 50, they were communicating frequently with a member of the opposite sex and, broadly speaking, in the same age group. Again presumably, this meant their spouse/partner.
Meanwhile, the UK Office for National Statistics (ONS) has found that older people are actually happier than younger people because they have learned the value of a true friend.
Overall, just three in five people aged over 16 said they valued having friends but this rose continually for the over 50s and by the time people were aged over 70, more than four in five valued having friends. Four in five people aged 50 and over and who felt that they were part of their community were far happier with their lives than those similarly aged who did not share that feeling.
The ONS said, "Friends are part of a person's support system and, unlike family, are chosen by the individual. They may often give advice on decisions and are companions in life who share interests and can be confided in."
Paul Green from "Saga" – a UK magazine and website for the over 50s – said as people enter old age they no longer cherish material possessions so much and focus on what really matters.
"Life experience tells you that friends are more important and necessary than mere possessions," he said.
"Older people tend to be more stable, they move around less frequently, and are likely to build and develop more connections with their communities. It's a question of time as well. They may work part-time or choose to do things which they might not necessarily get paid for, but in which they have an interest."
The UK government's spokeswoman for older people, the veteran broadcaster and journalist Dame Joan Bakewell, 83, commented that older people tended to like each other's company, "because the world of the young becomes increasingly mysterious and obviously one doesn't have any play in the Justin Bieber world of pop music so you tend to come together as a persecuted majority." 
I value my older friends and I value my young friends. I must try and remember to ask the younger lot who Justin Bieber is.
Share your thoughts and memories below.