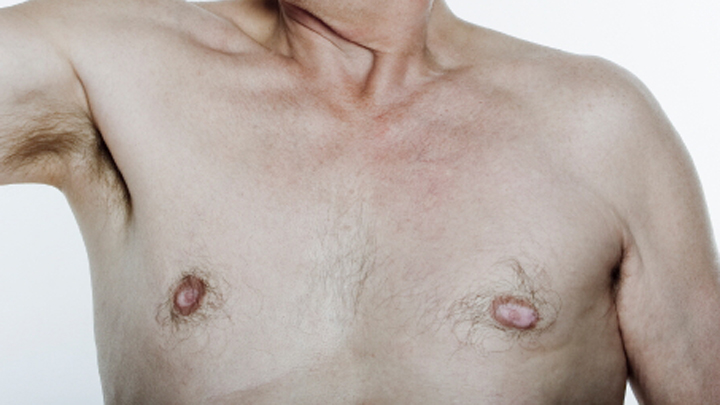 Dear Minister Sussan Ley,
In May I wrote to you about the refusal of Breast Screen Australia to permit me to make an appointment for a test due to the fact that I am a man. A copy of my original letter is attached.
I have received a reply dated 30 June from Ms Alice Creelman, Assistant Secretary, Cancer and Palliative Care Branch in your Department who advises that you have asked her to reply. Ms Creelan's letter did not provide any address either physical or via email which hardly encourages any public input into issues within your portfolio responsibilities.
Thus I must reply to you with the request that either you actually and personally respond or that you request Ms Creelman to respond again to me.
Ms Creelan sought to justify the Government's decision to exclude men from this important breast screening campaign stating, "As you note, only women aged over 40 years are eligible for free screening in the program. This criterion is based on Australia's Population Based Screening Framework, which outlines the criteria that determines whether a population group should be screened for the disease. These criteria include an assessment of the benefits of screening set against the costs and harms to the people screened"
Significantly, Ms Creelman admitted that "the costs" of including men in the free breast screening campaign was a determining factor in deciding that they should be excluded. That is an appalling admission not just of plain sexism but a disgracefully deliberate denial of a preventive health measure for half of the population.
As I wrote in my May letter to you, The American Society of Breast Screen Surgeons survey of female and male breast cancers – 13,000 male and 1,440,000 females – from 1998 to 2007 was headed, "Men Less Likely than Women to Survive Breast Cancer". That, as I wrote then, said it all.
If you review your Department's website about breast cancer screening you will note several things. It begins, "Breast screening is a safe, easy way for women aged 50 to 74 to be proactive in making sure they stay healthy…" No mention of men.
It asks the question: "Who should be screened?" and the answer is, "Women aged 50 – 74 without breast cancer symptoms should have a screening mammogram every two years…" . It even notes that "Breast screening can be a little embarrassing for women…". Again, no mention of men.
In fact, there is absolutely no mention of men in any of the "Frequently asked questions" introduction to that "About breast screening" section of your Department's website.
Cancer Australia's "Breast Cancer Awareness Month" campaign also makes no mention of men noting that the annual "Pink Ribbon Breakfast" held during that month focuses "on the importance of follow-up care to ensure the 15,000 women diagnosed this year continue to live long, productive and healthy lives after treatment." Again, no mention of men.
Regrettably, there is a profound ignorance among men even today that they could contract breast cancer. If it is ever thought of by men, it is thought of as a woman's disease and this dismissive attitude – or, rather, distressing ignorance – is, perhaps inadvertently, a result of the whole thrust of the breast cancer screening campaign beginning with the iconic pink ribbon. Men, particularly those in lower socio-economic groups and in rural and regional Australia are hardly likely to identify with a health campaign featuring a pink ribbon.
I note that Ms Creelman is a member of the Standing Committee on Screening which, in turn, advises the Community Care and Population Health Principal Committee (CCPHPC) of the Australian Health Ministers Advisory Council (AHMAC) which, presumably, advises you and State and Territory Health Ministers.
While I have no doubt at all that Ms Creelman is assiduous and committed in her role, I am unaware that she has any medical qualifications. Thus her advice about what I should do in the event that I "find a breast lump, breast change or other symptoms" is somewhat gratuitous even if well meant. She should have noted in my previous letter that I was diagnosed with breast cancer more than 40 years ago so am fully seized of the need to keep a watchful eye on my remaining breast.
Is it simply too much to ask that men actually get some mention in the breast screening campaign beyond a mention in a distant corner of Cancer Australia's website?
And, for what it is worth, I maintain that free breast screening should have an equal opportunity access, not access defined – as Ms Creelman admitted – at least partially, by cost.
Yours sincerely,
Russell Grenning