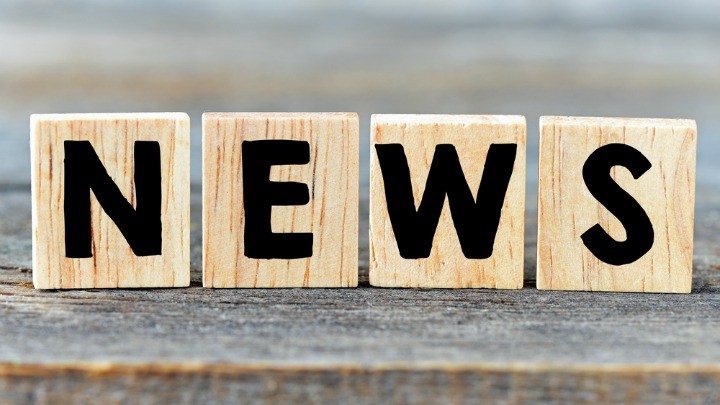 Outgoing ABC Managing Director Mark Scott has said the public broadcaster must continue to challenge itself to ensure editorial coverage is not "too narrow". He said, "Jim Spigelman, our Chairman, framed it in an interesting way a little way back. He said, "are we more concerned about gay marriage than we are about electricity prices?"
The following story, taken at random from the ABC website, refutes this criticism as it shows the broad sweep of the daily ABC news coverage.
A new organisation based in Balmain, Sydney, is to fight for a vital and urgent range of important social justice issues according to the convener, transgender and climate change activist Ms Tammy Wright.
Wright, 43, is a self-employed artist specialising in non-traditional mediums, a long-standing community activist for progressive issues, Australia Council consultant and an alternative theatre pioneer. She has almost completed a degree in sociology at the University of New South Wales which she began in 1991.
"Our agenda is clear – we are mobilising grassroots activists who are deeply concerned about this fascist Turnbull regime and we are determined to smash this brutal Nazi totalitarian dictatorship with a comprehensive program of alternative theatre, intensive alternative poetry reading sessions aimed at students of all ages, climate change awareness workshops, gender diversity studies, a major initiative to restore fundamental human rights including the right to marry to our oppressed gay, lesbian, transgender, bisexual, transsexual and inter-sex communities which are being crushed under the steel heel of this Turnbull regime, a campaign to close down our mining industry which is a national disgrace and which exposes Australia to international ridicule and condemnation, a push for the recognition of indigenous rights including restoring our original Australians to their rightful place of primacy in a new government structure and an immediate demand that we open our borders to everybody who wishes to escape persecution without any so-called 'checks" which is a vile racial profiling program unseen since the Nazi pogroms," Wright said.
"Already amazingly new initiatives are flooding in. Only yesterday, a brilliantly researched and truly persuasive proposal which ran to almost two pages demanding the closure of all penal institutions was received and has been immediately adopted. Prisoners currently are some of the most oppressed people in Australia simply because they are supposed to have committed some so-called crime. All should be given a full apology and pardon and released with a minimum grant of $68,753.68 for every year of their illegal incarceration. This figure was reached by student activists at the University of Sydney. Their trail-blazing work is a dramatic statement of rights for prisoners. It is breath-takingly a game-changer."
Ms Wright said the new organisation was "reaching out" to progressive Trade Unions as workers' rights were under attack by the Turnbull regime. "We are a natural fit," she said.
"I am tremendously encouraged by the initial response and already we have a provisional committee established which reflects a true recognition of gender diversity, differing sexualities, indigenous representation, progressive social elements, international socialists, neo-Marxists and oppressed minorities. This ensures we are truly representative of society and can speak and act on behalf of all."
The new community-based organisation is provisionally named as the International Global Alliance for Peace, Justice, Climate Change Activism, Gender Diversity and Awareness and Progressive Social Action on Refugees, Prisoners, the Republic and Oppressed Minorities.
"We acknowledge that this admittedly brief provisional title does not wholly reflect our important mission and a Working Party has been established to ensure that it does. This should not be confused with our Collaborative Study Group to establish Goal Identification and the two critically important bodies will be co-ordinated by the Permanent Ad Hoc Aims and Goals Sub-Committee," Ms Wright said.
Dr Steven Hornsby-Littleton has already agreed to act as the group's Strategy and Policy Director. "Yes, we are fully aware that this distinguished scholar has had his PhD stripped from him because of trumped-up charges of plagiarism which is the most disgraceful academic scandal in the history of Australian universities. We respect him for his seminal works on issues affecting all members of our coalition and agree with him wholeheartedly that university examinations are in place for the sole purpose of forcing student compliance with the big business, neo-colonialist, crypto-fascist governing elite."
Ms Wright angrily attacked the Fitzroy-based group in Melbourne, the "People for Peace, Social Justice, Climate Change Action, Sexuality Awareness and Marxist Theory" as a "pathetic little fringe group without any principle or real purpose."
"We – unlike them – are concerned about electricity prices and once our goals in other areas have been achieved internationally, we will launch a campaign not just for lower electricity prices but for free electricity sourced only from solar panels and wind farms."
Do  you like the ABC?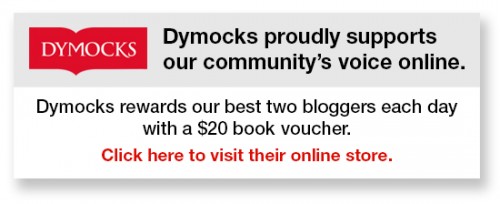 To write for Starts at 60 and potentially win a $20 voucher, send your articles to our Community Editor here.