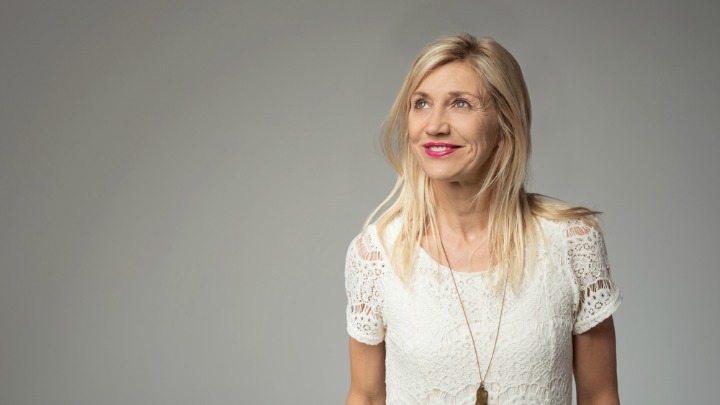 No doubt about it, the election has left a lot of people unhappy although, to be fair, a lot of people are over the moon with joy.
In these divisive times, the new government has to reach out to the unhappy and show them that they are still valued, still important and still relevant. And, since governments can do anything and everything, I'm advocating that they establish a Department of Happiness.
Some – and I mean the cynical, short-sighted, ignorant and selfish – might think that such a Department is akin to Monty Python's Minister of Silly Walks but my idea is catching on. I am inspired, in part, by the best title of a book never written: "I'm Fat. Ugly and Stupid: What's the Government going to do about it?" suggested by former NSW Labor Treasurer, Michael Costa.
The central Indian State of Madhya Pradesh has recently created its own Ministry of Happiness with the Chief Minister, Shivraj Singh Chouhan, declaring, "The state will be made responsible for happiness and tolerance of its citizens and will rope in psychologists to counsel people on how to be always happy." 
Mr Chouhan, who has a Master's degree in Philosophy and is a dedicated yoga enthusiast, will personally administer the new Department which will oversee about seventy social programmes spanning yoga, spirituality, meditation and the arts as well as offering free religious pilgrimages for senior citizens.
The new Department certainly has its job cut out. Madhya Pradesh is one of India's poorest with a high suicide rate among drought-hit farmers and school children stressed by exams, high malnutrition, soaring infant and maternal mortality and the highest rape incidence in the country. Clearly, they are not happy Janet.
Perhaps having a rapid response squad of philosophers and yoga masters ready at a moment's notice to be parachuted into pockets of unhappiness could be worthwhile. Given the state's starvation levels, they would have to take their own lunch.
This exciting initiative follows on from the decision by the tiny Himalayan country of Bhutan to try and gauge its "national happiness"  since 1972 and which has had somewhat mixed results. About one-fifth of the population which comprise an ethnic minority have been forcibly expelled at gunpoint so, understandably, their happiness index is not measured. This brings to mind the Nazis' "Strength Through Joy" movement in the 1930s which promised to deliver happiness to everybody – well, everybody except anybody who wasn't a pure Aryan.
In 2008, then French President Nicholas Sarkozy announced what he was pleased to refer to as a "revolutionary" plan to make joy and well-being the key indicators of growth rather than the traditional yardstick like a country's gross domestic product. The global financial crisis hit France hard so the president established the "Commission on the Measurement of Economic Performance and Social Progress" which reported that real growth should be measured by things like work-life balance, recycling, division of household chores and even levels of traffic congestion.
All of this suggests a certain "Ve haf vays of making you happy".
Just imagine how much better we would have been if the Rudd-Gillard-Rudd governments had adopted this innovation.  We could have saved billions of dollars.
Sadly for Mr Sarkozy, despite his pledge to "fight to make all international organisations change their statistical systems by following the Commission's recommendations", it died a very unhappy death even in France. He was defeated in his re-election bid in 2012 and has since been charged with official corruption while in office. Oh dear, unrelieved unhappiness for him.
And I do worry about how national happiness is going to be gauged. The last election showed us that opinion polls can be very contrary and fickle so, presumably, public servants would have to fan out across the country armed with clipboards and questionnaires to ask folks about their current level of happiness or otherwise. How would such a public servant rate a person who snapped, "I'd be a lot bloody happier if you just sodded off"?
But one can be happy one moment and unhappy the next. News that dear old Great Aunt Ethel has been gathered could make someone happy when the inheritance is considered but, conversely, could make the same person unhappy because of the sad loss of a wonderful old lady.
Perhaps a happiness questionnaire could be attached to the national population census? Yes, the idea needs a bit of fine-tuning but I am convinced those who just reject it are deeply unhappy and in most need of help.
The American author Ernest Hemingway once observed, "Happiness in intelligent people is the rarest thing I know".
I doubt he would have said that if he had met me but, then again, I was only a kiddy when he committed suicide in 1961, proving that he was neither intelligent nor happy.
Share your thoughts below.

To write for Starts at 60 and potentially win a $20 voucher, send your articles to our Community Editor here.