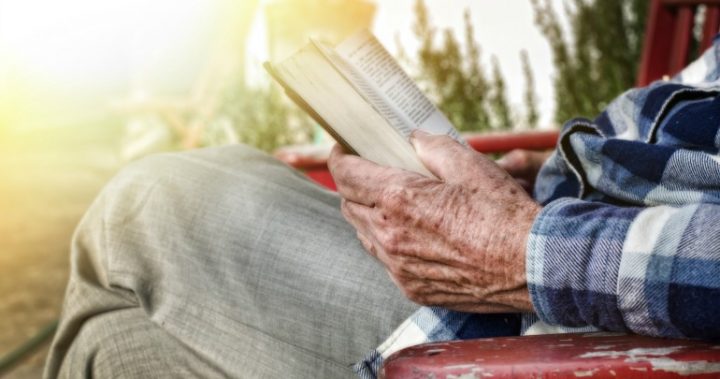 I enjoyed a perfectly lazy day recently. I was abandoned by my otherwise usually attentive partner for no other reason than the need to go to work which, given my natural generosity of spirit, I was prepared to forgive or — at least — overlook.
I'm not one to make an issue about issues. I suppose that is why so many people try to take advantage of my sweetness, my nobility and my manifest and impulsive kind nature. Sometimes, I think that I can be too nice for my own good. Quite modestly, I do think that.
Technically, I suppose I was not abandoned completely as Daisy was with me in our rear courtyard. Daisy is our dachshund and she made herself comfortable on a seat which, while not directly opposite me, allowed her to keep an eye on me. Her long snout rested on the seat cushion and whenever I raised my gaze from my book I caught a glimpse of the whites of her eyes as she kept me under close surveillance.
The book I was reading is the size of two house bricks and is all about the Austro-Hungarian Empire in World War I. I bet that most of you didn't know that General Arthur Arz von Straussenburg became Chief of their General Staff in February 1917. Gosh, the things you can learn in retirement. It certainly makes giving up work worthwhile.
I mentioned this to Daisy who is descended from aristocratic German stock and she didn't show the slightest bit of interest. Yes, she raised her head from the cushion at the sound of my voice but then almost split her tiny shiny head half open with a huge yawn. I'm afraid she had a rather negligent mother who never ever got around to teaching her to put a paw politely over her mouth while yawning — not that the size of her paw would begin to conceal the expanse of it. She showed her perfectly white teeth — you can guess that she is a non-smoker — and then rested her head again and closed her eyes.
Well, I thought, bugger you and I won't even inform you that the first ration cards for flour and bread were issued in Vienna in April, 1915. Judging from Daisy's complete lack of interest I could have announced that Austro-Hungarian authorities had banned the manufacture of dog biscuits and the only reaction would probably have been another yawn.
It was a windy day and somewhere in the house a door banged shut and the shock of the noise affected both of us. I dropped my book and Madam looked alert and concerned. While I do have valid criticisms of her appreciation of my company — why some people would pay just to be near me I think — I do acknowledge that she takes her job as guard seriously.
She believes that one of the key performance indicators (I just love modern management speak) of being a guard dog is to bark any real or imagined threat. She manages to find plenty and at all hours of the day and night which is taking things a bit too literally. So she leapt off her seat and dashed indoors, barking wildly, to find the offending door.
Minutes later she returned to her seat looking very self-satisfied as the door didn't bang again and, presumably, she considered that fact to be entirely due to her attention. I just refused to acknowledge her with any sort of "good doggy" comment. She went back to sleep.
I went back to reading about General von Straussenburg who, in case you are wondering, turned out to be not the sharpest knife in the draw.
Then the bloody phone rang. Why can't people leave people who are retired and minding their own business alone? Daisy was instantly awake as she always does when the phone goes in the belief, I'm sure, that the call is for her. It never is but will she learn? No or, in her case, "Nein".
I had to get up, lay my fascinating book aside and go indoors to answer the bloody thing. Turned out to be a wrong number and I told the woman that. There was no Deirdre in the house I said. She apologised and I asked her, in as pleasant a way as I could, that if she now realised it was a wrong number then why did she dial it in the first place? Sheer thoughtlessness is my conclusion.
Her Royal Highness and I returned to our seats.
I'm up to the part of the book headed 'Collapse' so I guess that it is now all downhill for the Austro-Hungarian Empire. And the German Empire. And the Ottoman (Turkish) Empire.
I'm not going to tell Daisy about this slide into ignominy and tragedy. She may have had relatives there at the time.
Is it any wonder I have a reputation for niceness?
Share your thoughts with us.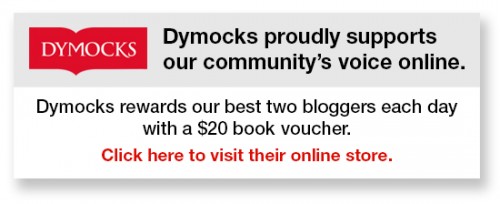 To write for Starts at 60 and potentially win a $20 voucher, send your articles to our Community Editor here.