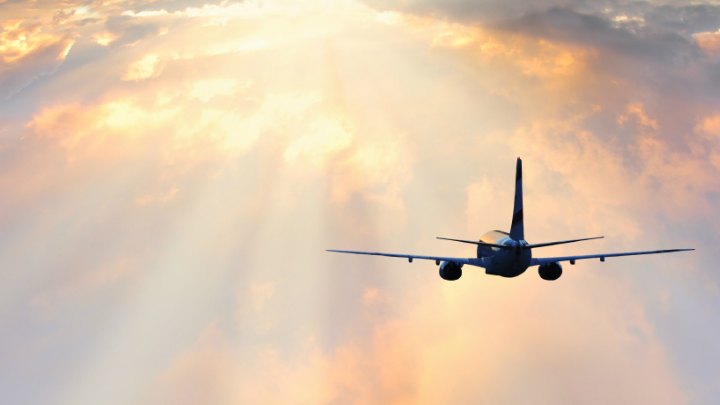 We were returning from Melbourne to Brisbane recently and, suddenly, I remembered Sir Reginald Ansett, the founder and owner of Ansett Airlines, who has been dead since 1981. I met him once and rarely have I met a more disagreeable human being. He was pompous, arrogant, selfish, pig-headed and ignorant even on a good day and I suspect it wasn't a good day when we met.
What bought him to mind on that flight was the hostie. I think hosties are called cabin crew or stewards or trolly dollies or something non-sexist and non-demeaning nowadays although I never ever felt that "hostess" or "hostie" was demeaning. Mind you with the benefit of hindsight I now realise that in my youth I was a sexist pig who didn't mind one little bit being served refreshing drinks by a beautiful shapely young lady wearing one of those cute caps atop her beehive perm.
However, the attendant lady on this flight appeared to be of such an advanced age that I had to suppress a natural urge to stand and offer her my seat. I wondered if this was her last flight and that when it landed she would totter off to an aged care facility.
Ansett resisted to the bitter end any idea that hosties should work beyond the age of 30, saying that the travelling public didn't want "old boilers" serving drinks on his planes. He reasoned if a hostile wasn't married by the age of 30 then they really weren't really trying. Of course, once a hostile was married, she had to resign.
But if allowing hosties to work after 30 and, even worse, after 30 when they were also married was in his eyes subversive communism, then there was even worse to come.
In February 1976, a 22 year-old flying instructor named Deborah Lawrie applied to Ansett for a position of trainee pilot. Ansett went into a complete meltdown and vowed, "Not while I'm here". Miss Lawrie was rejected again as a simple matter of routine.
By 1978, Lawrie, by then using her married name of Wardley, became sick and tired of the routine rejections despite having qualifications above and beyond many of the accepted male trainee pilots. She took the matter to the newly established Victorian Equal Opportunity Commission. Ansett's lawyers fought her every inch of the way.
They argued that women were not strong enough to fly plans (although, when questioned, they admitted that male applicants didn't have to pass any strength test), that women's earrings and other bangles, baubles and beads could get caught in the controls (although, when questioned, they admitted that dress regulations for pilots precluded the wearing of any such fripperies but, then again, all of the pilots were men), that menstruation and aviation don't mix, that passenger safety would be compromised if a pilot was unable to pull a plane out of a nosedive due to the pilot's ectopic pregnancy and that unions might object (none did — ever).
Ansett lost all the way to the High Court and then lost again — finally — there in 1980. On the day the High Court heard the case, Reg Ansett stepped down as head of his company. He was 70 and the fight had exhausted him. Adapting to the new realities of the final decades of the 20th century was just too much for him.
Ansett gave a little ground prior to the High Court hearing and employed Mrs Wardley but when the classroom training she was not assigned to training aircraft although all male trainees were. Even during the classroom training, Ansett tried to sack her by claiming she was responsible for a near-miss at Moorabbin Airport despite an inquiry exonerating her and identifying another (male) pilot as at fault. When the unions stepped in, Ansett backed down.
By late 1979, Reg Ansett had lost control of his own airline because of poor management and it was taken over by Peter Ables of TNT Transport and Rupert Murdoch of News Limited. Ansett stayed on as Chairman but the position was a powerless figurehead role.
Fortunately, Mrs Wardley had previously trained Murdoch's then brother-in-law to fly and contacted him. Immediately he notified Murdoch, Murdoch issued a memo directing that she was to be treated the same as male pilot candidates.
Mrs Wardley, the first woman to be employed as a pilot on a major Australian airline, took her first flight on January 22, co-piloting a Fokker F27 from Alice Springs to Darwin.
Ultimately, she piloted the most advanced jets and in 1993, she moved to the Netherlands to join KLM as a pilot and later became their Flight Safety Manager. She returned to Australia in 2008 having reached the mandatory retirement age for pilots in Europe and joined Jetstar as Safety Investigations Manager and an occasional Airbus A320 to maintain her pilot rating. In 2012, she joined TigerAir and is currently, at age 63, an Airbus A320 captain and instructor.
Guess what?
She has never ever crashed a single plane as its pilot. Not even one.
But if Reg Ansett was still alive he would still maintain he was right. It must have been galling for him to say the least that some mere chit of a girl fought him, defeated him and brilliantly proved how wrong he had been.
What do you think about the age restrictions imposed on some workers, like this example? Share your thoughts about this issue with us.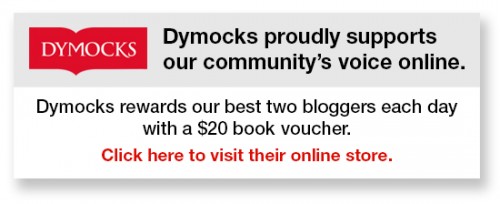 To write for Starts at 60 and potentially win a $20 voucher, send your articles to our Community Editor here.