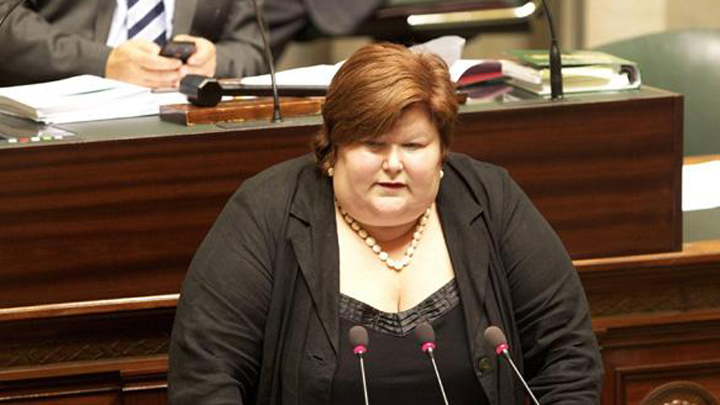 It is probably made-up but I still like it.
Labor MP Bessie Braddock – a fiery and single minded crusading socialist if ever there was one – once confronted Winston Churchill with the stern accusation, "Winston, you are drunk and, what's more, you are disgustingly drunk", to which the great man is alleged to have responded, "Bessie, my dear, you are ugly and fat and, what's more, you are disgustingly ugly and fat. But tomorrow I shall be sober and you will still be disgustingly ugly and fat"
I am rather conflicted and undecided about whether this story is true or not – there are several versions floating around – because while Churchill had a sharp tongue (drunk or sober), he invariably tried to be polite to ladies. Well, mostly polite.
Ms Braddock was a formidable person, both in character and in size – as was Churchill – and while they were equally matched in the character department, dear Bessie was a clear leader in the size and weight stakes.
My recollection of this verbal joust was prompted by the news that Belgium has a new Health Minister and one of her pressing tasks is to tackle the so-called obesity epidemic sweeping her nation of eleven million souls as it is in all western democracies – Australia included. I could make some lame jokes here about the developed world developing rather too much but my natural reticence and good taste forbids such behaviour.
Dr Maggie De Block, who is 52, is a former GP so it can be assumed that she is on top of this subject. She probably knows that the World Health Organisation has concluded that in the Kingdom of Belgium almost half (47%) of folks are fat or even worse to the extent of being morbidly obese. So far, so good.
However, what is causing some comment is the fact that the Minister weighs in at about 130kg. Whatever else Dr De Block is, she is not afflicted with anorexia or bulimia. She is a very cheery sort and any criticisms about her weight are like water off a duck's back. "I know I'm not a model but you have to see what's inside, not the packaging," she said.  I know this will sound distasteful – even sick-making – but try to imagine and even portlier Clive Palmer in a frock to get some idea of Dr De Block's dimensions.
Her weight has not wearied her and she is remarkably energetic: why only recently she was an enthusiastic participant in a handbag throwing competition. She knows that self-deprecation is a powerful weapon that can turn any alleged weakness into a real positive.
And, as it happens, she is the most popular politician in Belgium winning every popularity contest by – can I say this? – a vast margin. Yes, she is hugely popular and is spoken of as The Most Likely to become Belgium's first woman Prime Minister.
In her previous portfolio, Immigration, she showed real grit and determination and almost halved (from 27,000 to 15,000) the number of asylum seekers. Unfazed by protests and threats of hunger strikes, she sent the police in to make sure that expulsion orders were carried out.
It is not for nothing that she has achieved the appellation, "Iron Maggie".
It will be no time at all when those with fuller figures will be the majority in many developed countries and rather than struggle with diets and exercise programs and counselling, they will come out loud and proud. Let's face it; they are too big to be ignored.
Already in America – where else? – there are celebrations like International Size Acceptance Day on 24 April and International No Diet Day on May 6. I was impressed by the founders of the second celebration who, back in the 1960s, had their first picnic eating ice-cream and burning pictures of the then ultra-skinny model, Twiggy.
And I wonder if the jolly Dr De Block has a special set of scales sold by the VoluptuArt.com crowd which doesn't actually tell you your weight but shows up happy little messages such as "Gorgeous", Sexy" and "Perfect". Whatever your weight, it would give you a little lift each morning, wouldn't it?
The Minister is just the latest in a long line of Rubenesque woman who have not cared a fig about what others might think. Only recently, a pair of Queen Victoria's knee-length knickers from about 1890 and with a waist of 52 inches (132cm) was sold at auction for 6,200 pounds ($11,315) while one of her petticoats which had a 66 inch bust (168cm) was sold at an undisclosed but reportedly immense sum, naturally.
It seems that Her Majesty endeared herself to the servants by presenting them with her underwear on occasions which is terribly, terribly sweet of her. They could hang on to them until aeroplanes were invented and convert them to parachutes or they could curtain the whole house or provide bedspreads for a family of nine.
Certainly, you couldn't call them "smalls", could you?
What do you think of larger-than-life leaders in politics? Do you think we should have people who represent our nation's overweight? Tell us below!