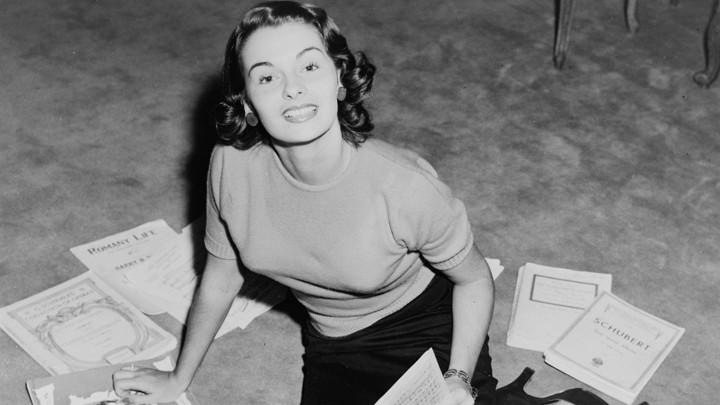 In the movie Miss Congeniality, Sandra Bullock's character, an FBI agent who has gone undercover to enter a beauty pageant, is asked by the pageant's master of ceremonies during the question and answer segment what is the most important thing our society needs.
"That would be harsher punishment for parole violators, Sir" she replies and the audience is struck dumb so she adds, "And world peace" and the crowd goes wild despite the fact every entrant has said the same thing.
The image of beauty pageant entrants as vapid, vacuous air-heads is often well deserved. A couple of quotes at random – in 2012, Miss California was asked whether or not euthanasia should be legal and her reply was "That's one of the things I'm not educated on so I need to look up on what it means but I do know that's a vaccine" while in 2007 Miss South Carolina was asked why she thought a fifth of Americans couldn't locate their country on a map and she responded, "I personally believe that US Americans are unable to do so because…uhmmm…some people out there in our nation don't have maps…".
The Miss Australia quest was abandoned after the 2000 contest as it had become not just an anachronism but an embarrassing anachronism. The idea of beautiful busty young women parading up and down slowly in revealing swim suits became politically incorrect in the modern world. It was a victim of feminism and evolving social attitudes.
The Miss America contest has survived but slowly it is losing its significance as organisers try to make it more relevant. It was dropped from free-to-air TV in 2004 and is now, allegedly, a competition for educational scholarships. Perhaps contestants have to be a bit brighter but it still helps tremendously if they are stunners and entrants have to be between 17 and 24. It just wouldn't be right for Miss American to be some old boiler of 25, would it?
It wouldn't surprise anybody today if a Miss America nowadays was a campaigner minority rights, for racial equality and for various left-wing causes – in fact, it is almost a requirement. What is surprising is that Miss America 1951 was dedicated to all of these causes at a time when anybody even mildly left-wing politically was denounced as a communist.
Yolande Betbeze Fox is arguably the most influential Miss America ever. During the 1950s and 1960s, she campaigned against racial segregation and for the Civil Rights movement, criticised forcefully the then policy of having an all-white pageant, protested against the nuclear weapons during the cold war and was a strident critic of the South Vietnam war. She died in February aged 87.
In her day, the Miss America pageant's major sponsor was Catalina bathing suits and either through oversight or, more probably, personal scheming, she never signed the contract obligating her to parade in the sponsor's outfits.
She flatly refused to bow to pressure after winning the title saying that the only time she would wear a swim suit was when she went swimming which was regarded as outrageous. Catalina was furious and said they would start their own competition and her response was dismissive. "That's splendid. Good luck to you," she said adding, "I'm a singer, not a pinup."
The Miss America organisers in the years immediately after the war had to walk a fine line. They only wanted beautiful sexy young women – especially to please their major sponsor but social attitudes meant that the girls had to be seen as wholesome, decent, family-orientated and, above all else, conventional. By 1950, they had abandoned the previous practice of crowning the winner in a swim suit.
Yolande was anything but. She was born in Mobile, Alabama, had Basque (Spanish) ancestry and was a Catholic. Until her win, all Miss Americas were Protestant and of northern European heritage. Her background should have told the organisers that she would be different.
Educated at Roman Catholic convent schools and the University of Alabama, she was a promising coloratura soprano. Her exotic good looks and fiery temperament broke the mould for Miss American entrants and, especially, winners.
She married Matthew Fox, a movie executive twice her age and, perhaps predictably, it was a tumultuous relationship but it survived until his death and the couple had one child, a daughter. Later Yolande lived quite openly and without the benefit of holy matrimony with an Algerian revolutionary. Society was scandalised and she didn't care one bit.
The official Miss America website notes that she was, "Always courageous and sometimes controversial, Yolande has always been ahead of her time, tackling tough issues and making a stand before the issues at hand were fashionable".
Reflecting on her win in later life, Yolande Betbeze Fox noted with no doubt immense satisfaction, "I had to play to their rules to get the crown but after I won, they had to play by mine."
Share your thoughts below.