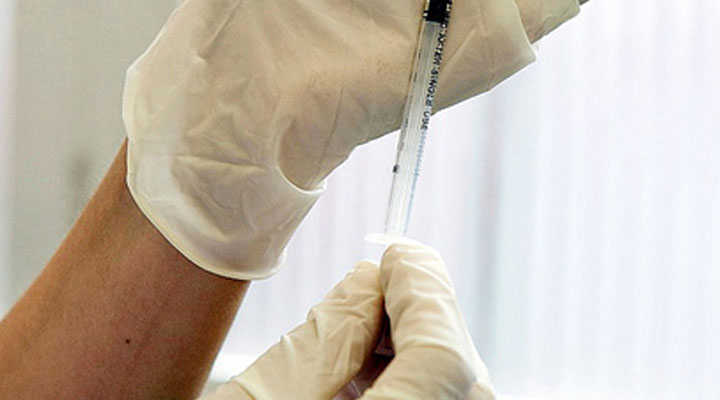 Over the last few years, it seems there have been more 'anti-vaxxers' than ever before (by choice). What started as a few people saying they didn't trust vaccines has now becoming somewhat of a trend as more and more families make the decision on whether to vaccinate their children. If they do not, there is a risk that the most vulnerable in society, babies and seniors, could fall ill as a consequence. But that all looks set to change…
Now, the Abbott government is about to announce their plan to cut the welfare payments of up to $2100 per child of those who choose not the vaccinate their child.
SMH reports that the new policy will be announced before the May budget and could save more than $50 million a year. So would you get behind it if it meant you could have your health?
Currently, there's a 'conscientious objection' provision that allows anti-vaccinators to claim welfare. That will be scrapped, meaning around 39,000 children who have not been immunised due to 'personal, philosophical, religious or medical' reasons may not be able to receive their payments.
The anti-vax movement has had many medical practitioners up in arms, including Sunshine Coast GP Dr Peter Dobson, who practises in one of the lowest vaccinated areas in the country. He told The Sunshine Coast Daily that refusal to vaccinate "puts at risk the most vulnerable in our community – our babies, children, the elderly and the sick".
Those with compromised immune systems such as cancer patients, people recovering from major surgery or suffering from chronic pain could become gravely ill if infected with influenza or whooping cough contracted via an unimmunised child.
Health minister Scott Morrison said the current exemptions for access to welfare payments "clearly need to be tightened".
"We've got to think about the health and wellbeing of all the other children that are put at risk, and it's their health that also matters," he said.
"And in fact, you know, those parents have taken decisions to immunise their children, and that's obviously the sensible thing to do. We're a free country, and we're for free society, but that doesn't mean you get to take taxpayers' money if you don't want to go along with the rules". Do you agree?
Share your thoughts below.