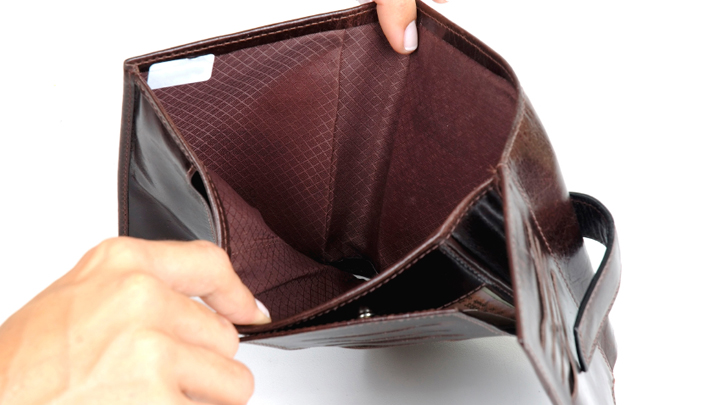 We're just over a week away from the bi-annual pension indexation and it's got us asking ourselves: will whatever amount the government increases the pension be enough?
Yesterday we reported that according to the Global AgeWatch Index 2015, compiled by HelpAge International, one in three older Australians are living below the poverty line. This signals that our pensioners are doing it tougher than even those living in third world countries – a shocking statistic.
Australia ranks 94th for the worst rate of old-age poverty, ahead of only South Korea and Venezuela, and as Ian Yates, chief executive of COTA said, "If you are trying to live just on the aged pension, then you will have difficulty making ends meet. It falls below an OECD standard of poverty".
In March, the last time the pension was increased, it only rose by a very minimal amount per fortnight:
Single or separated by illness base: $782.20  (Previously: $776.70, extra $5.50 per fortnight)
Couple (each eligible member) base: $589.60 (Prev: $585.50, extra $4.10 pf)
Pension supplement basic for single or separated by illness: $22.30 (Prev: $22.10 extra, $0.20 pf)
Pension supplement basic for couple (each): $18.50 (Prev: $18.40, extra $0.10 pf)
Pension supplement minimum for single or separated by illness: $34.40 (Prev: $34.10, extra $0.30)
Pension supplement minimum for couple (each): $25.90 (Prev: $25.70, extra $0.20 pf)
And in September last year, singles on the age pension were $11.50 a fortnight better off while couples got an extra $17.40 a fortnight.
So as you can see, we're heading for another extra couple of dollars added to the pension on the 20th. It doesn't sound like much, but we want to know what you think.
Do you think the government should be giving a more substantial amount to pensioners? How much more? Or should pensioners be happy to receive a pension? Do you feel you live below the bread line?