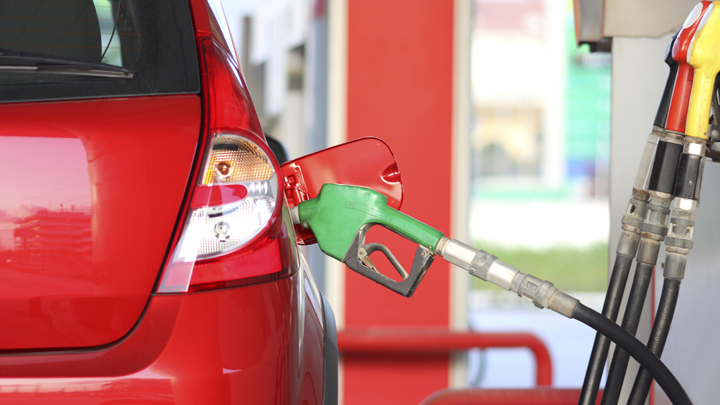 Petrol prices are quite frankly very hard to understand across our country.  From Queensland to Victoria, and across to Perth the prices seem to fluctuate across a 20 cent price band over a month, sometimes more.
And this is despite the fact that our dollar is at strongly lower levels than last year.
Could it be school holidays taking their toll, or is it the impact of now rising crude oil prices that have been unusually low right through until early September when they started to rise.
Today I want to talk about petrol prices in your area, and what cycles you find them moving in.  Do you monitor them closely to buy your fuel at lower prices.
Take a look at the charts below from Fuel Trac and see how different pricing is across the country and tell us your experiences today.
The days of petrol being below $1.30 a litre in Australia are coming to an end, economists have warned. And petrol prices are expected to move higher rather than lower.
Commsec's Craig James predicted the change several weeks ago.  "As we move through to mid-September and if these higher global oil prices are maintained we are going to see higher prices again," he said back early in the month.
PERTH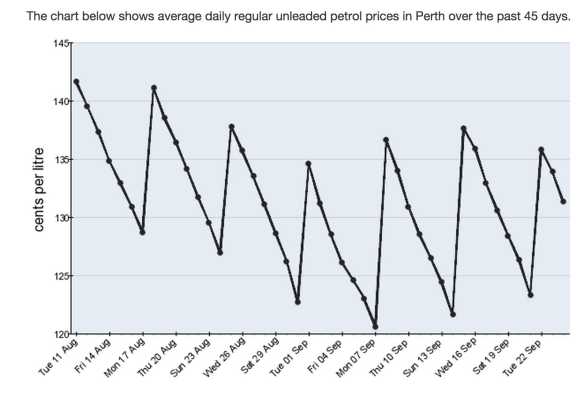 ADELAIDE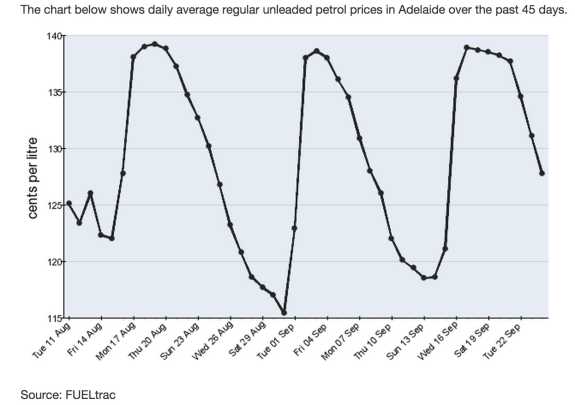 MELBOURNE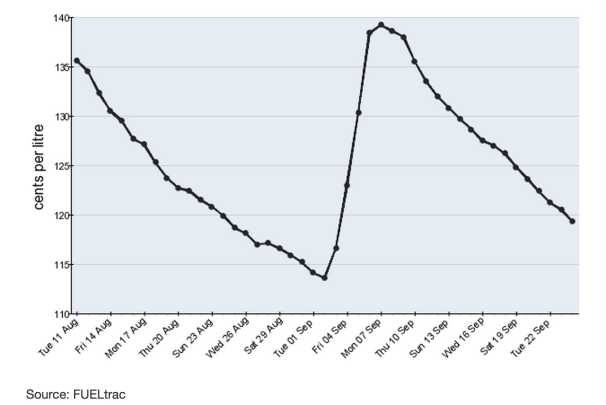 SYDNEY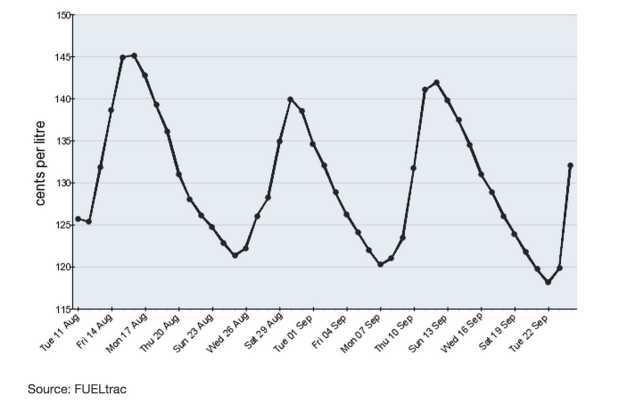 BRISBANE