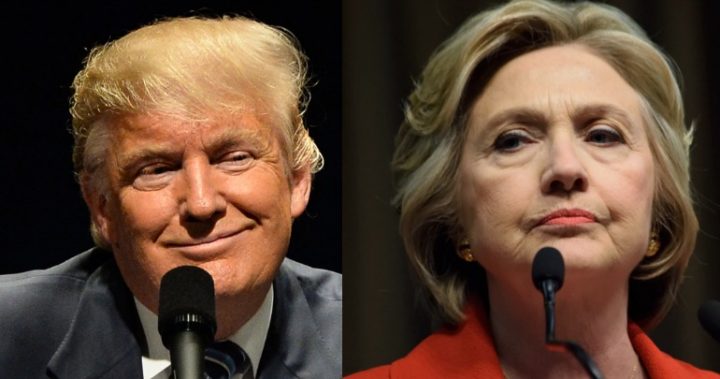 Donald Trump had a very active early morning tweet session 24 hours ago, and that had spectacularly backfired.
Not to be outdone by her Republican rival and to continue to keep the spotlight on how "unhinged" he had become, Hillary Clinton fired off a series of early-morning messages on Saturday (US time) on Twitter.
Only the tweets sent over the Democratic presidential nominee's account dealt with a very different subject matter than those blasted about a former beauty-pageant winner by Donald Trump 24 hours before.
Ms Clinton instead focused on national service, a subject to which she had devoted a speech in Florida on Friday.
"It's 3:20am. As good a time as any to tweet about national service," said the first one, coming at the same time that Mr Trump started his storm of disparaging tweets about former Miss Universe Alicia Machado.
The next one read, "There are hundreds of thousands more @AmeriCorps applications than spots. Horrible! Let's expand it from 75,000 annual members to 250,000."
These tweets come in the midst of a slashing new attack by Mr Trump on Ms Clinton over her husband's sexual indiscretions, as he sought to put the Clintons' relationship at the center of his political argument against her before their next debate.
Mr. Trump, aiming to unnerve Mrs. Clinton, even indicated that he was rethinking his statement at their last debate that he would "absolutely" support her if she won in November, saying: "We're going to have to see. We're going to see what happens. We're going to have to see."
Mr. Trump's sharply negative attacks on the Clintons, and on Ms. Machado, pose a significant political risk to his own appeal: Two-thirds of voters already see him unfavourably, according to polls, and he is struggling to win over female voters — including white women, a majority of whom have historically supported the Republican candidate in presidential elections.
Do you think the election is getting too nasty? Are you surprised how far Donald Trump has made it?