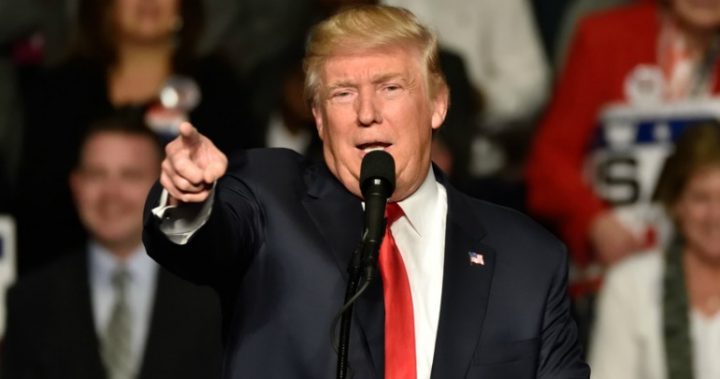 It seems that President-elect Donald Trump can not stay away from controversy. While other presidents before him refrained from making statements that can cause chaos and backlash, Trump appears to have free reign on his own Twitter account. To kick off his New Year's Eve, Trump sent out a tweet that was positive – well, almost.
"Happy New Year to all, including to my many enemies and those who have fought me and lost so badly they just don't know what to do. Love!" he wrote early Saturday, the New York Post reports.
With more than 18 million followers on his Twitter account, it didn't not take long for someone to notice the tweet by Trump. Social media users quickly slammed the president-elect for not being able to stick to normal, positive tweets.
One user said, "@realDonaldTrump would it have been so hard to just tweet out…"Happy New Years. Look forward to serving you in 2017?" while another user commented, "@realDonaldTrump it's good to know that even WINNING THE PRESIDENCY won't give you class if you never had any to begin with."
One user even went as far as editing Trump's message, decorating it with images of the American flag and Statue of Liberty.
Trump's message comes after criticising his favourite media punching bags CNN and NBC News, saying, "Russians are playing @CNN and @NBCNews for such fools — funny to watch, they don't have a clue! @FoxNews totally gets it!"
Many feel that Trump's ability to use his Twitter account freely without supervision could lead to serious diplomatic consequences. Do you agree?
Is it right for a president to be tweeting messages like that? Or should the public loosen up? Does a leader have the obligation to "behave" in public or should they be 100% honest?