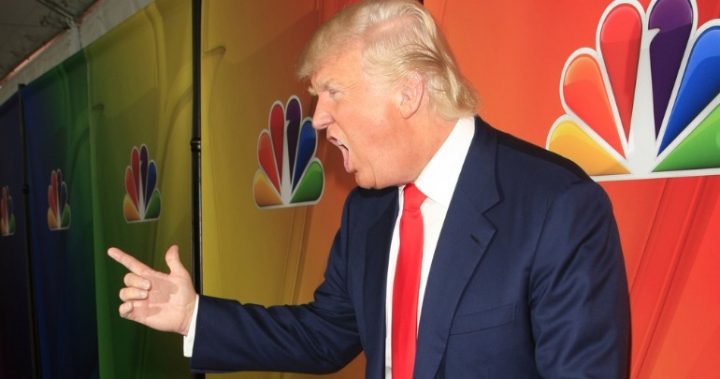 Donald Trump is well-known for speaking his mind on social media and despite the fact that he said he'd tone it down if he was elected president, it seems there's no holding him back.
The president-elect has blasted the New York Times for their coverage of him and named Australia in the process.
Mr Trump accused the Times of reporting that he hadn't spoken to a number of important world leaders following the election and took to Twitter to shame them.
"The failing @nytimes story is so totally wrong on transition. It is going so smoothly. Also, I have spoken to many foreign leaders," he wrote.
"I have recieved [sic] and taken calls from many foreign leaders despite what the failing @nytimes said. Russia, U.K., China, Saudi Arabia, Japan, Australia, New Zealand, and more. I am always available to them. @nytimes is just upset that they looked like fools in their coverage of me."
The Times have been extremely outspoken against Trump throughout the campaign and since his victory and responded directly, saying: "The Times never said Mr. Trump hadn't spoken to foreign leaders.
"On the contrary, the report said that he had, but that some allies were having to reach him by calling the switchboard at Trump Tower."
Meanwhile it has been revealed that golfer Greg Norman actually set up the call between Mr Trump and prime minister Malcolm Turnbull.
Greg is a close friend of Mr Trump's and it turns out US Ambassador Joe Hockey was aware of their friendship and called the golfer to ask for Mr Trump's personal mobile number.
The plan worked out well with Mr Turnbull being the second world leader to speak to Mr Trump after his surprise win – the first was said to be Russian leader Vladimir Putin.
Do you think Donald Trump needs to hold back more on social media? Or are you happy to see a politician speaking their mind?