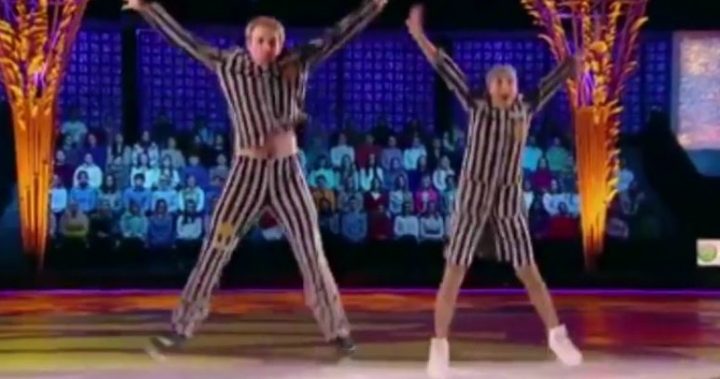 It's unlikely anyone would ever consider the Holocaust 'entertainment', but that's exactly what Andrew Burkovsjy and Tatiana Navka, who just happens to be the wife of Russian president Vladimir Putin's spokesman, tried to make of it when they performed in Russia's version of Dancing with the Stars — otherwise known as Ice Age — recently.
Wearing black and white striped jumpsuits with yellow Star of David patches and makeup that made them look gaunt and malnourished, the ice skaters launched into their choreographed Holocaust-themed performance.
They performed to the song 'Beautiful That Way', which is from the 1997 Italian Holocaust film Life Is Beautiful, and is sung by a Jewish Israeli singer Acinoam 'Noa' Nini.
Tatiana Navka is an Olympic gold medallist, having won with her then-partner Roman Kostomarov at the Winter Olympics in Turin, Italy in 2006. She also holds European championship and Grand Prix ice skating titles.
There was outrage on social media, with many demanding an apology by the skaters for making a mockery of the Holocaust.
The Jerusalem Post called the performance 'chilling', before highlighting that it was not the first time Russian television featured performers dressed in Holocaust-themed attired to perform in a reality television show competition.
Navaka's husband, Dmitry Peskov, has been the Russian president's spokesman since April 2000.
Do you think this performance goes too far? Should an apology be made? Share your thoughts with us.