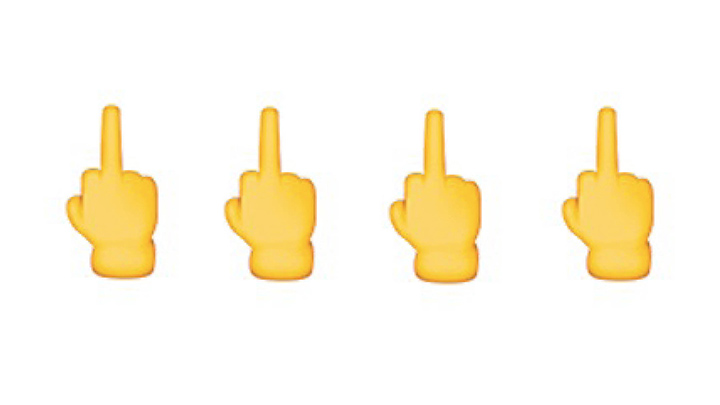 There's a new emoji coming to your iphone and it's big news.  You will soon be able to flip the bird on your phone, on Facebook and right across the Internet with the new release of Apple's iOS 9.1.  It's the most controversial of the new emojis and has a couple of unique names
Middle Finger Emoji
Rude Finger Emoji
Flipping The Bird Emoji
There's a whole heap of new emojis coming in the new release by Apple.  The first of which come in the panel on Smiley faces… you'll get upside-down face, money-mouth face,nerd, rolling eyes, hug (no more using the open hands sign), and thinker.
There's also a whole heap of new weather symbols and sports symbols to enjoy.  But for most over 60s, we'd have to say the new capability to "flip the bird" will make your smile a little wider.  Imagine its uses on Facebook in a thread you don't like.
But be warned, it won't be on the new release in September… You're going to have to wait until next year for this one.