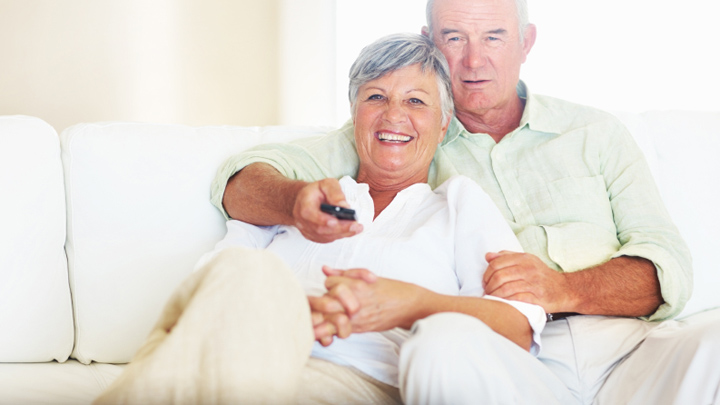 There are rumours that 2015 could be the best year for television and films.. ever! We have gathered a list of this year's 'must sees' and have also found which of your favourite shows are back again for a new season in 2015.
Peaky Blinders
Must see if you like: Downtown Abby, Game of Thrones and Boardwalk Empire
Where to watch: Netflix and BBC first (Foxtel)
Peaky Blinders follows Thomas Shelby and his youthful gang through their criminal exploits and occasional good deed. The show is said to be both brutal and riveting. With an amazing case this show has been gaining in international popularity since its release in 2014.
Love Child
Must see if you liked: Love Child Season 1 and House Husbands
Where to watch: Nine
Some of you will remember from 2014 the Australian drama following the residents and staff of a Sydney hospital in the late 60s. The series was based on the national scheme for forced adoption. This season is set to shake things up.
Westworld
Must see if you like: Arrow, Agents of S.H.I.E.L.D and Person of Interest
Where to watch: Foxtel
This television show comes from the creators of Dark Knight Batman series and promises great things for audiences. It is a modern twist on an old western classic about a crazy, rogue cyborg. Anthony Hopkins is set to make an appearance in this rollercoaster ride of a show.
Ex-PM
Must watch if you like: House of Cards
Where to watch: ABC
Think House of Cards but comedy! Ex-PM follows Australia's 3rd longest serving Prime Minister Andrew Dugdale, as he adjusts to life after power in office.
Gallipoli
Must watch if you like: War movies and war documentaries
Where to watch: Nine
A landmark event for television, Gallipoli tells the story of a young solider sent on a tour of Gallipoli in an 8 part series. The cast and story are promised to amaze.
How to Get Away With Murder
Must see if you like: Grey's Anatomy and Scandal
Where to watch: Seven
This addictive looking new thriller follows a law professor who has a strict set of rules for winning a criminal case; discredit all witnesses, find another suspect and bury all available evidence. These rules prove handy for her students who get caught up in serious criminal activity.
Grace and Frankie
Must see if you like: Friends
Where to watch: Netflix
From the creators of the famous TV show Friends, comes the anticipated story of Grace and Frankie: rivals brought together when their husbands and announce their love for each other.
Sammy J and Randy in Rickets Lane
Must see if you like: Sammy J and Randy's comedy, comedy shows
Where to watch: ABC
After years on the comedy circuit, Sammy J and Randy have their own sitcom which promise slight fun and slightly crude humour. The pair are an interesting couple of house mats; Randy (a purple puppet) is unemployed and who can't seem to get over his ex-wife while Sammy is an awkward young lawyer.
Sounds strange but is promised to be worth the watch!
The Principal
Must see if you like: Heartbreak High and Breaking Bad
Where to watch: SBS
The Principal tells the story of a history teacher turned principal in a West Sydney suburb. There is plenty of conflict and scandal between the school cliques and all of these issues boil to a head when a student is found dead on school grounds.
Hiding
Must see if you like: The Code and House of Cards
Where to watch: ABC
Hiding is set to be one of the biggest Australian dramas for 2015 following a family from the Gold Coast who is sent into witness protection.
Back Again in 2015
Some of your old favourites are set to hit your screen again this year.  
Channel 9
The Voice
The Mentalist
The Block
Channel 10
Master Chef
The Biggest Loser: Families
The Good Wife
Sir David Attenborough's documentaries
Family Feud
Channel 7
Better Homes and Gardens
The Force
Winners and Losers
X Factor
ABC
Dancing With The Stars
Gruen
Do you think you will tune into any of these shows? What was your favourite show in 2014?