Gardening is a rewarding hobby, but it's not always easy. It's also not always cheap. Hobbies are the most fun when you can find a "better way" of doing it. In order to find the most effective way to gardening, reusing and recycling old materials can be the solution.
Below are the suggested top 10 most useful hacks to gardening, that are sure to amaze you!
1. Make biodegradable planters out of toilet paper rolls
Recycle your old toilet paper rolls when you are finished with using them. Then convert them into pot plants, which is also great for holding moisture!
Source: Hackthelife.net
 2. Start planting your seeds in a lemon rind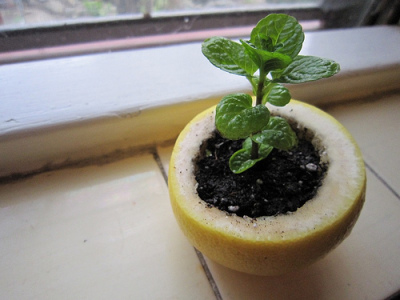 Just poke a hole in the bottom of the peel for drainage, fill with potting soil, then add two seeds and some water. The peels will compost directly into the soil to nourish the plants as they grow.
Source: myromanapartment.com
3. Make your own vertical garden with an old shoe rack
Use hooks to hang the shoe rack above anywhere such as a wooden fence or garage. An easy idea if you don't have any space to plant a garden. This also allows for easy watering and gardening.
Source: themicrogardener.com
4. Use an old milk bottle as a replacement watering can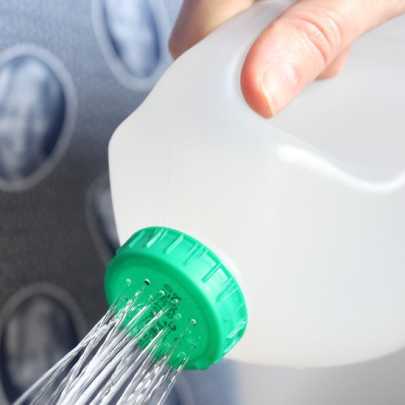 Instead of throwing out your used milk or orange juice bottle learn to recycle! It's as easy as using a needle, heat the needle at the end for a few seconds and then pierce the lid. Be careful! Then reheat and repeat this to have your new and recycle watering can
Source: Lifehacker.com
5. Turn an old milk bottle into a shovel or tray
Using a permanent marker, draw the outline of exactly where you want to cut. Make sure you get the right size and shape of your shovel/tray
Source: Afarmofyourhome.com
6. Plant more basil from your left-over store-bought cuttings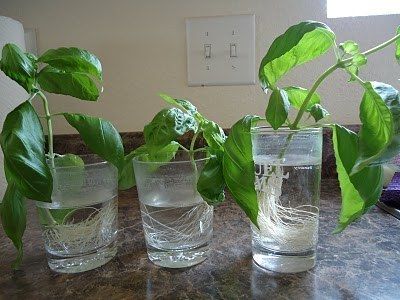 Use your leftovers to create more. There is no need to revisit the store, instead utilise your leftovers.
Source: Therainforestgarden.com
7. Use your leftover onions too!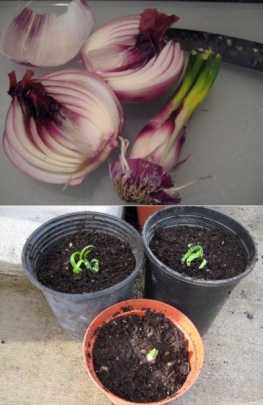 Why not also reuse with the leftovers of the red-onions you bought. This idea can be applied to many other vegetables and herbs as well, be creative!
Source: Buzzfeed.com
8. Use shower caddies to make a hanging garden
Who knew that your shower caddie could make a useful hanging garden? Make sure you have the right hooks for the wall and away you go!
Source: Trendingpost.net
9. Vodka can help cut flowers stay fresh longer.
Alcohol helps flowers stay fresh…surprising we know!
Source: Buzzfeed.com
10. Give broken pots a new lease on life by turning them into plant markers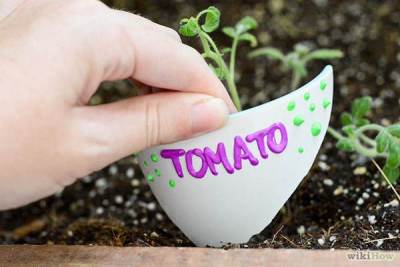 Source: Buzzfeed.com
Do you already use these tips? If not, what are your tricks to gardening?