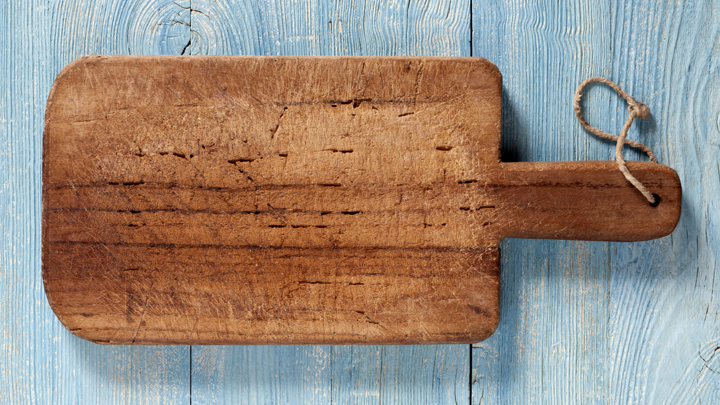 A plastic cutting board is easy to clean, you just throw it in the dishwasher. Unfortunately, wooden cutting boards are a bit more complicated. To keep the cutting board clean and disinfected, use a simple lemon and salt scrub on the surface of the board. It will help kill off any remaining germs and neutralise odours. Plus, this all natural and simple solution requires no expensive and chemically laden cleaning supplies!
Check out the instructions below.
1. Sprinkle the cutting board with coarse salt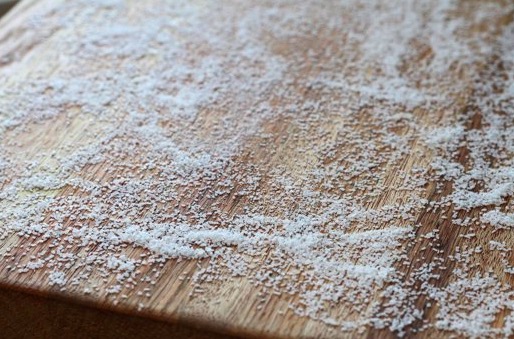 2. Use half a lemon with the side cute down, scour the surface, squeezing slight to release the lemon juice as you go.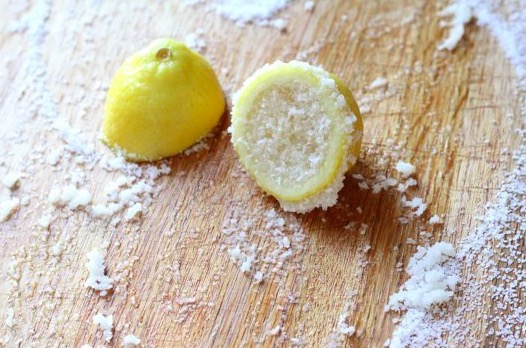 3. Let sit for 5 minutes and then scrape the grey, dirty liquid into a bowl using a scraper and discard.
4. Give the surface a final rinse with a clean wet sponge.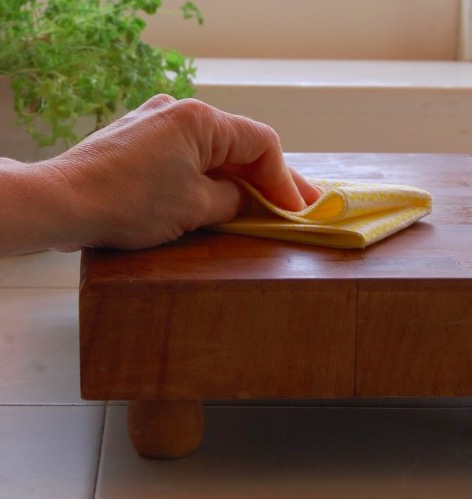 What do you think? Has anyone ever tried this? Share with us below.