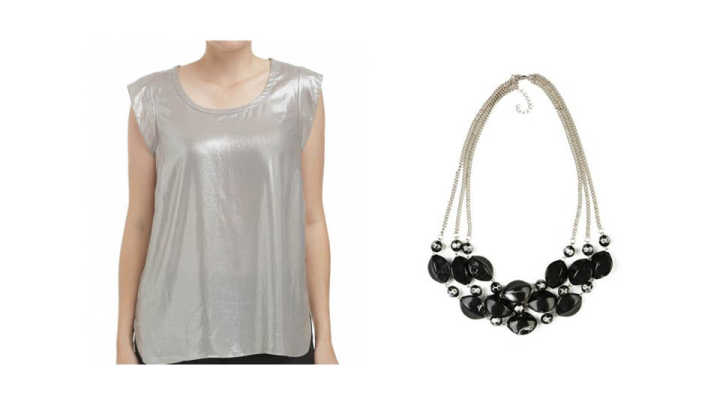 As women, we like to know it all. And for the most part, we do! But there is one thing that often has us stumped. It is something not so significant, but we always have the question looming over our heads when we step out of the house. So today, we're here to help you solve this dilemma… Here are the right necklaces for the right necklines!
Scoop neck and… shorter, bold pendants!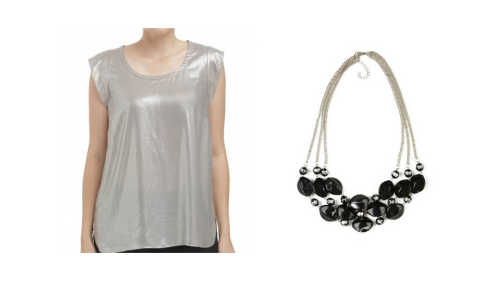 Metallic Tee
Sizes: 8-18
Price: $79.95
Metallic floating necklace
Price: $10.00
Square neck and… angular pendants!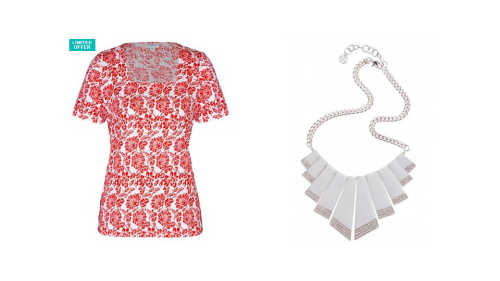 Square neck floral top
Sizes: 10-18
Price: $15.00
Pave enamel fan necklace
Price: $14.95
Turtle neck and… long pendants!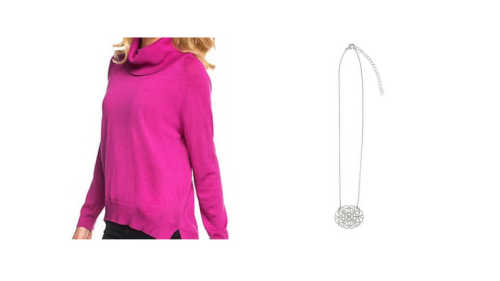 Capture merino roll neck
Size: M-3XL
Price: $29.00
Angelique vintage filigree motif necklace
Price: $39.95
V neck and… V shaped pendants!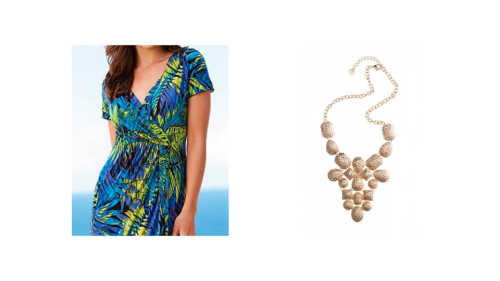 Tropical leaf print top
Size: 8-16
Price: $25.00
Textured glamour necklace
Size: $14.95
Boat neck and… long beads!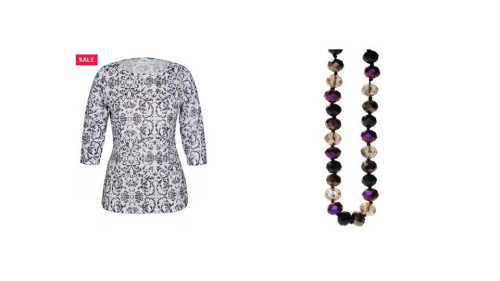 Mono print boatneck top
Sizes: 10-20
Price: $15.00
Gregory Ladner crystal beaded necklace
Price: $29.95
Button down or collared neck and… Single high pendants!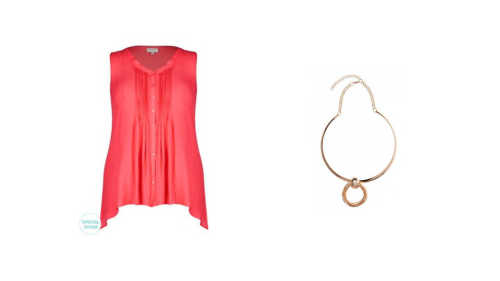 Sleeveless pleat front shirt
Sizes: 16-24
Price: $41.99
Double loop on bar necklace
Price: $12.95
Cowl neck and… feature earrings!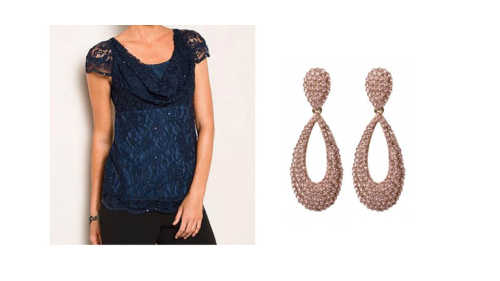 Grace Hill Cowl Neck
Sizes: 8-20
Price: $55.00
Crystal drop earrings
Price: $12.95