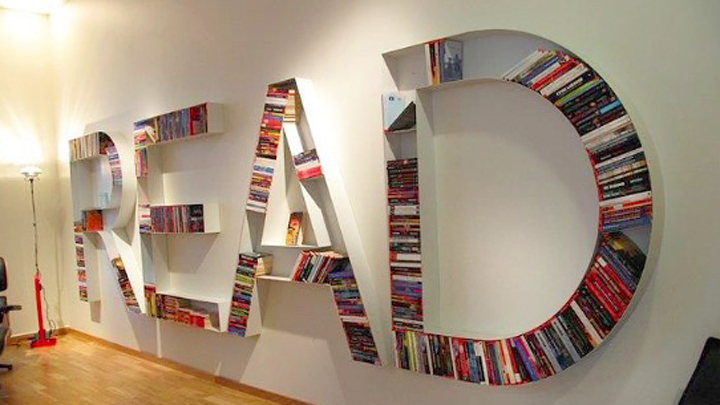 Need more space to store your books? Or, simply looking for a little homemade activity? We've found 10 easy and clever ways to build your own bookshelf. Not only will it be a great way to store your extra books, it will also make your home more unique. These bookshelves are so much cooler than anything you could buy from a store.
Enjoy these 10 fantastic DIY bookshelf ideas.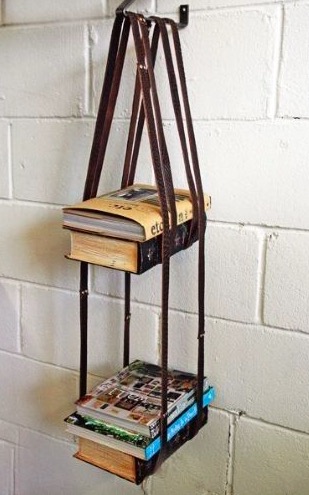 1. Belted bookshelf

2. Repurpose a cable spool into a bookcase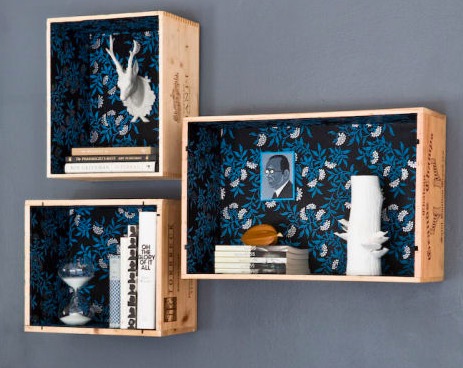 3. Wine crate wall shelves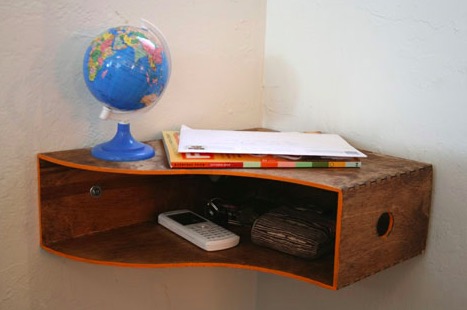 4. Magazine holder bookshelf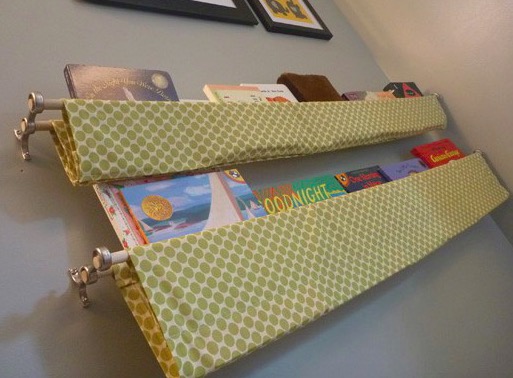 5. Hanging fabric shelves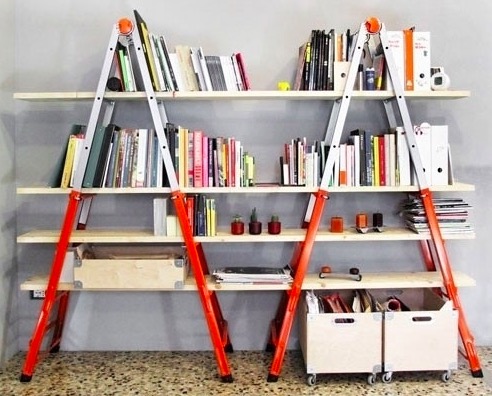 6. Ladder bookshelves
 7. Wine bottle and wood bookshelf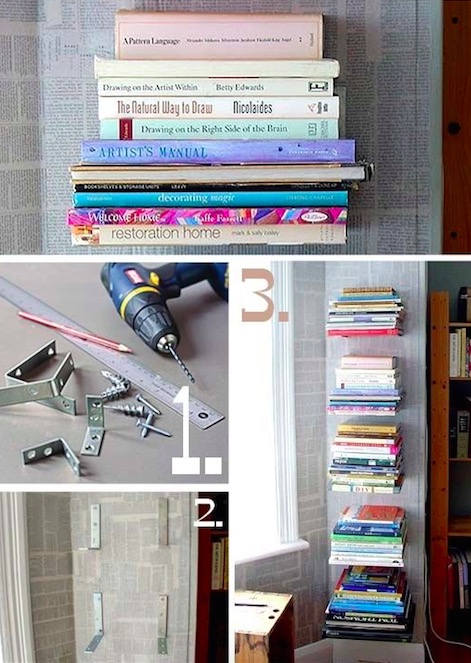 8. Invisible bookshelf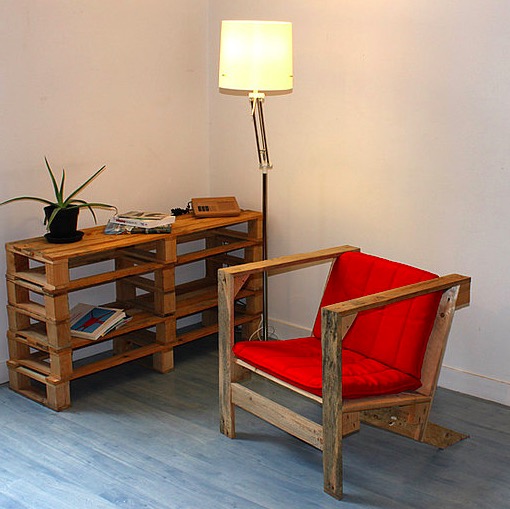 9. Pallet shelves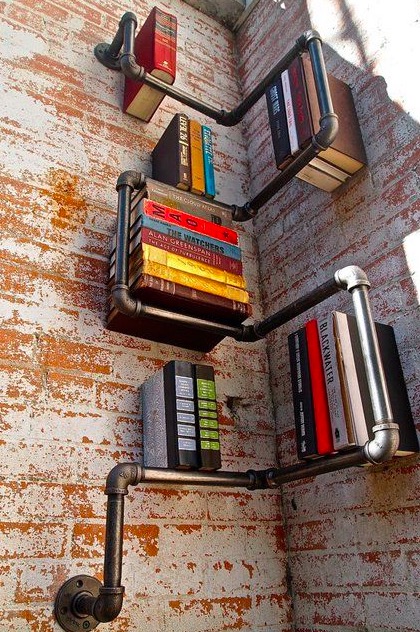 10. Shelves made with industrial pipes
Source: Pinterest
Have you ever made your own bookshelf? Will you try any of these suggestions? Share with us below!