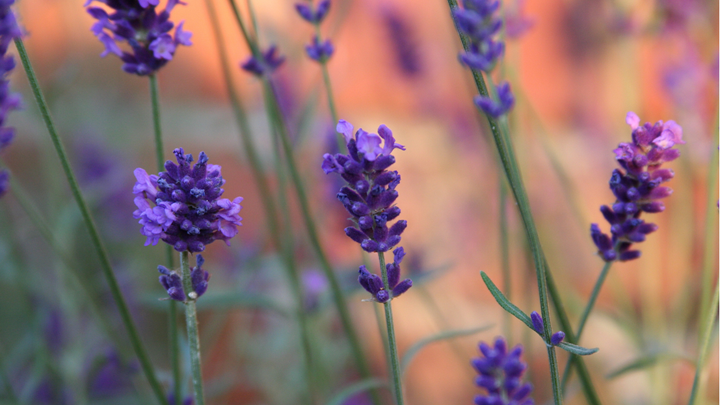 We all have all used lavender oil from time to time as a lovely scent, but did you know that lavender has a whole range of surprising uses that aren't so well known?
It has been called 'the most versatile essential oil' which isn't surprising when you realise just how many different ways you can use it.
Here are ten of them!
Use lavender essential oil to soothe a migraine or headache by taking a few drops onto your fingertips and gently rubbing your temples in a small circular motion. 

To aid insomnia and sleeping issues, sprinkle a few drops of lavender essential oil onto your pillow case. The gentle aroma will help you to relax and fall asleep.
You can make an air freshener by filling a spray bottle with 300mls of distilled water and adding up to 20 drops of lavender essential oil and shaking well.
Lavender essential oil can aid dry and itchy skin. Simply rub some lavender essential oil into the affected area.
Dandruff can be reduced by regularly massaging a mixture of 10 drops of lavender essential oil and 1 tablespoon of coconut oil into the scalp.
To lessen the symptoms of hay fever, blot a folded tissue with lavender essential oil and inhale whenever you feel hay fever symptoms.
Applying a few drops of lavender essential oil to insect bites can reduce the swelling and sting.
After sun exposure when you are back indoors, use lavender to soothe any sunburn as it will prevent scarring and accelerate healing.
Lavender essential oil can be inhaled to relieve nausea.
Relieve aching muscles by adding some lavender essential oil to a warm bath and soak muscles prior to stretching.
Do you have any special uses for lavender essential oil?