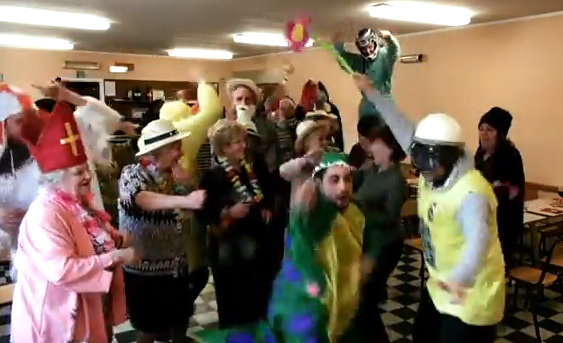 If you haven't heard about the Harlem Shake, its time to enjoy it Starts-at-Sixty style.  The Harlem Shake is an Internet meme that was started by two young boys from Queensland's Sunshine Coast.  Ask your grandkids, they'll be sure to have a story to tell about it.
As a meme, the video was replicated by many people, using the same concept, and this rapidly led to it becoming viral in  February 2013, with thousands of "Harlem Shake" videos being made and uploaded to YouTube every day at the height of its popularity.
We thought you might enjoy watching this video of the Harlem Shake – in Starts at Sixty style. Have Fun, it's almost Friday.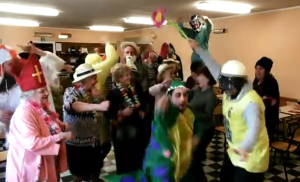 Image: A screenshot from the video above.