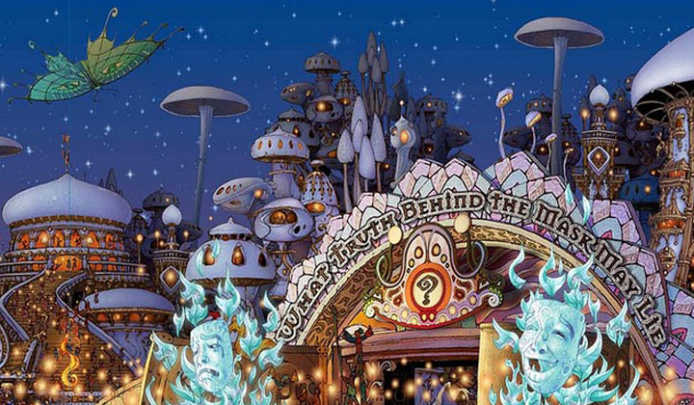 Woodford Folk Festival is one of Australia's largest and most iconic events (and one of the largest 'folk' festivals in the world). It is also the largest gathering of artists and musicians in Australia. The programme encompasses the depth and diversity of Australia's cultural, artistic and social expression with music, dance, cabaret, circus, comedy, workshops, debate, street theatre, films, forums, visual arts, an entire children's festival and many special presentations including a spectacular fire event on New Year's Day.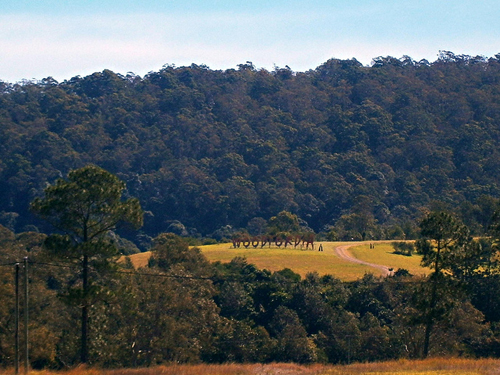 Woodford Folk Festival is an annual six day and night event running from the 27th December through to late on the 1st January. This year over 500 acts will perform across 28 venues to aggregate attendance of 120,000 people.
The festival is produced by the Queensland Folk Federation, a not-for-profit, community association. Despite its large size, the festival has retained its grassroots, non-commercial feel. It is popular with all ages, and the festival atmosphere is the most highly rated aspect of the event in visitor surveys. In additional to all the performances, the festival streets are alive with roving theatre, parades, art and spontaneous performances, day and night.
Woodfordia, the home of the Woodford Folk Festival, is an hour's drive northwest of Brisbane. A 500-acre property that has been developed into a cultural parkland dedicated to the arts, humanities and lore, Woodfordia has infrastructure to accommodate a live-in population of 25,000 people and has been lovingly regenerated with over 100,000 subtropical rainforest trees, orchids, ferns and sedges planted to create habitat for butterflies and wildlife.
The festival's programme reflects the broad demographic: young party-goers, music lovers, families, community leaders, educators, students, entrepreneurs, artists, environmentalists, politicians, retired professionals and people of all kinds. There is literally something for everyone.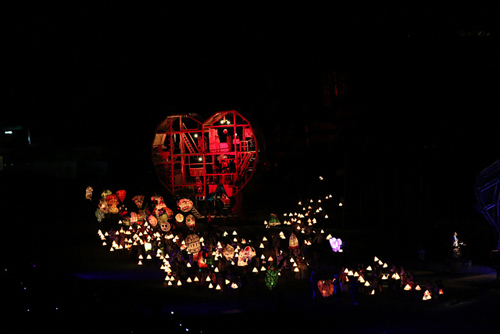 Musical highlights
Violent Femmes (USA), Bertie Blackman, The Cat Empire, Archie Roach, Nahko and Medicine for the People (USA), The Topp Twins (NZ), Sticky Fingers, Kate Miller-Heidke, Jeff Lang, Lau (SCOT), Matt Anderson (CAN), Christine Anu, Tiny Ruins (NZ), Del Barber (CAN), We Two Thieves, Shooglenifty (SCOT), Led Kaapana (HAW), Hiatus Kiayote, Mia Dyson, Darren Middleton, John Smith (ENG), Jenn Grant (CAN)
Spoken word/speaker highlights
Bob Hawke, Josh Fox (USA), Rhoda Roberts, Uncle Jack Charles, Catherine Deveny, Sean Choolburra, Richard Fidler, Robert Llewellyn (ENG), Juice Rap News, Karen Middleton, Nigel Brennan, Tim Cope, Tenzin Choegyal, Professor Ian Lowe, Rod Quantock, Fiona Scott Norman, Anna Rose, Simon Sheikh
Folklines, circus, dance and street theatre highlights
Mario Queen of the Circus, Fez Hamadcha Sufi Brotherhood (MOR), Joseph Tawadros Trio, The Vaude-villainous Mr Gorski, Tumble Circus (IRE), Coco Loco (ENG), The Rickshaw Racket, Festival of Fortune, The Game, Miss Friby's Fanfare, The Bitches Box (NZ)
For the full programme visit www.woodfordfolkfestival.com
To purchase season tickets with or without camping, and one day + night tickets with or without camping, click here