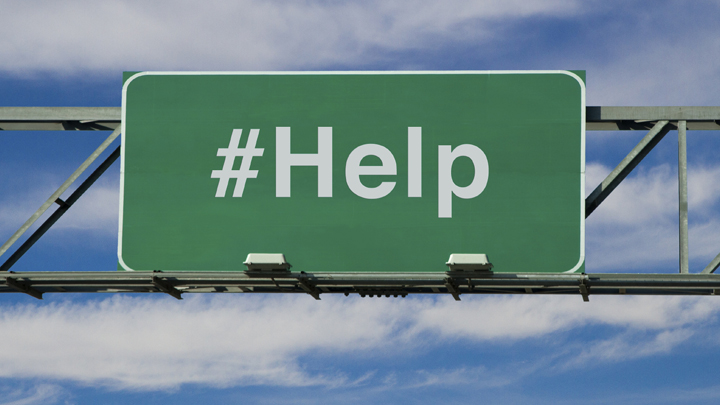 You've likely seen #hashtags everywhere on our Starts at 60 Facebook page recently and it isn't a typo! So what on earth are these ##?! What do they mean and why is Starts at 60 using them?
We've started to use hashtags to create an instant search engine and connection for our readers. When someone uses a hashtag they can see all posts containing that hashtagged word. It's a really handy skill to learn as social media becomes a primary way we communicate. Plus, Starts at 60 has lots of exciting developments coming up with hashtags on social media so you'll want to keep up to date with it!
We know it may look ridiculous but once you get the hang of it they can be a bit of fun. For instance, we've created a few hashtags that are specific to Starts at 60 so you can search and read our content more easily on Facebook. It can be a great tool to use if you can't remember the name of the article or want to search our Facebook content more easily. We know we post a lot of articles each day so you can use these hashtags as a filter to find your favourites!
Here's a list of a few of our creative Starts at 60 hashtags to get you started:
Funny content will contain #smileat60
Anything to do with nostalgia will be #rememberingat60
Everything about grandparents will be #grandiesat60
Quotes from famous over 60s will be #celebsat60
Heartthrob animal pictures will be #petsat60
And possibly the best will be about retirement, #SKIingat60 (SKI = spending the kids inheritance!)
All of our Starts at 60 hashtags will end in "#at60" this way you know it is specific to us! We are going to continue hashtagging so that there is a large inventory and wide variety of ways to search our content on Facebook.
Step 1
Start to notice the different hashtags that are paired with certain articles or images. If you're looking for a laugh, keep an eye out for #smileat60 or for a nostalgia piece #rememberingat60. It might take some time to get used to but we know you will learn to recognise and enjoy these hashtags.
We're also using some hashtags that are trending around the world for certain days of the week but to get you started, we'll focus on the #at60 content first.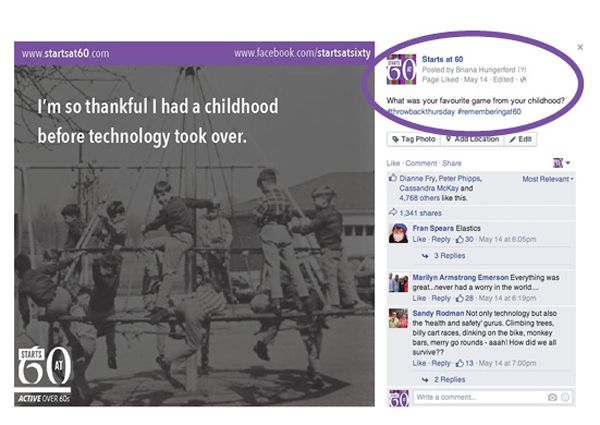 Step 2
Click on the hashtagged words. This will take you to a news feed that contains all of our articles or pictures that are relevant. So if you've missed a funny article, you can quickly skim through this page of articles to find it. It can be a great way to take a look back at previous content.

OR
Search for the hashtagged word in the menu bar at the top of your Facebook page. This is where you may typically search for a particular person of page, however, you can also use it to search a hashtag. This again will take you to a news feed that contains all of our articles or pictures that are relevant.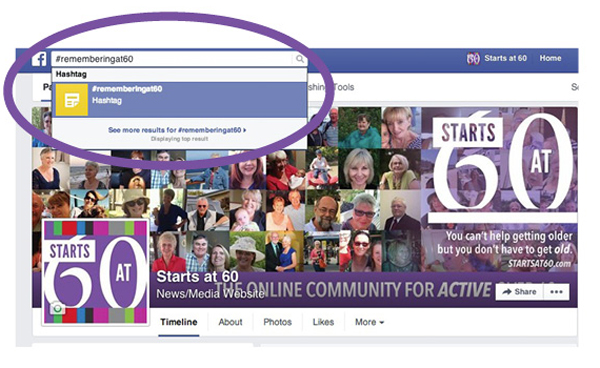 Step 3
Browse the news feed of articles related to the hashtag you searched – like, comment and share your favourites!
Let us know if you have any questions, we know it might be a bit confusing to get started so we're here to help you out and teach you what to do.
Have you ever used a hashtag before? Did you find this article helpful?