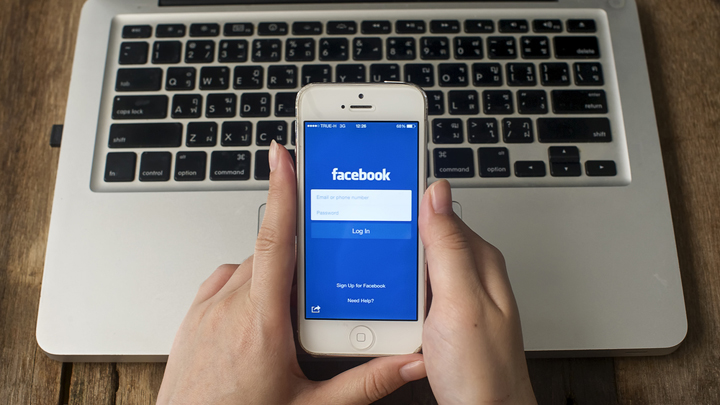 Facebook has just announced a change to how we 'like' statuses, articles and photos, and it's HUGE. Whether we like it or not, Facebook will be making our lives all the more expressive in the weeks to come.
For years now, users have been asking for a 'dislike' button that will enable them to dislike posts they don't care about, or, dislike sad posts. When Facebook announced recently that the dislike button was on its way, there were concerns from companies and brands that their dislikes would impact on their reputations, as did internet celebrities who rely on likes.
In mid September, Facebook CEO and co-founder Mark Zuckerberg revealed, "People have asked about the 'dislike' button for many years, and probably hundreds of people have asked about this, and today is a special day because today is the day that I actually get to say we are working on it, and are very close to shipping a test of it".
But it seems Mr Zuckerberg was just putting us off the scent, because in fact what his team were working on was not a dislike button, but an improvement to the current 'like' button.
Users will soon be able to do more than "like" posts – you will be able to love them, and say whether a post makes you sad, angry or even say 'wow' – but not dislike.
Overnight, Mr Zuckerberg said in a Facebook post:
Today we're launching a test of Reactions – a more expressive Like button.

The Like button has been a part of Facebook for a long time. Billions of Likes are made every day, and Liking things is a simple way to express yourself.

For many years though, people have asked us to add a "dislike" button. Not every moment is a good moment, and sometimes you just want a way to express empathy. These are important moments where you need the power to share more than ever, and a Like might not be the best way to express yourself.

At a recent Townhall Q&A, I shared with our community that we've spent a lot of time thinking about the best way to give you better options for expressing yourself, while keeping the experience simple and respectful. Today we're starting to test this.

Reactions gives you new ways to express love, awe, humor and sadness. It's not a dislike button, but it does give you the power to easily express sorrow and empathy — in addition to delight and warmth. You'll be able to express these reactions by long pressing or hovering over the Like button.

We're starting to test Reactions in Ireland and Spain and will learn from this before we bring the experience to everyone. We hope you like this – or can better express how you're feeling!

"Not every moment is a good moment, and sometimes you just want a way to express empathy," Mr Zuckerberg wrote, after saying last month the company was working on expanding the like button.

"A like might not be the best way to express yourself."
Facebook chief product officer Chris Cox posted a video a short time later showing the six new buttons that will appear as animated emoticons and pop up when the "like" button is long-pressed.
The first countries to trial the new like button will be Ireland and Spain from today, and feedback will be used to improve it.
Today we're launching a pilot test of Reactions — a more expressive Like button. As you can see, it's not a "dislike" button, though we hope it addresses the spirit of this request more broadly. We studied which comments and reactions are most commonly and universally expressed across Facebook, then worked to design an experience around them that was elegant and fun. Starting today Ireland and Spain can start loving, wow-ing, or expressing sympathy to posts on Facebook by hovering or long-pressing the Like button wherever they see it. We'll use the feedback from this to improve the feature and hope to roll it out to everyone soon.

Posted by Chris Cox on Thursday, 8 October 2015
Tell us, do you think this is a good idea? Are you excited to use it? Or would you prefer just the like button?