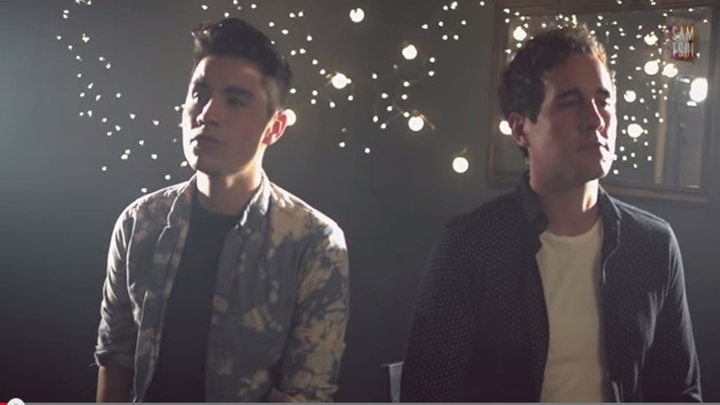 Today we all know that we don't see nearly as much musical talent as we did once upon a time. But every now and then we find something absolutely amazing… Last night our publisher found this beautiful piece of music!
Two young men, Sam Tsui and Casey Breves, sing Ed Sheeran's "Thinking Out Loud" and Sam Smith's "I'm Not The Only One" simultaneously and it is incredible!
This morning I am glad to wake up and listen to this song so we're sharing it and you can do the same!
Tell us, what do you think about this performance?