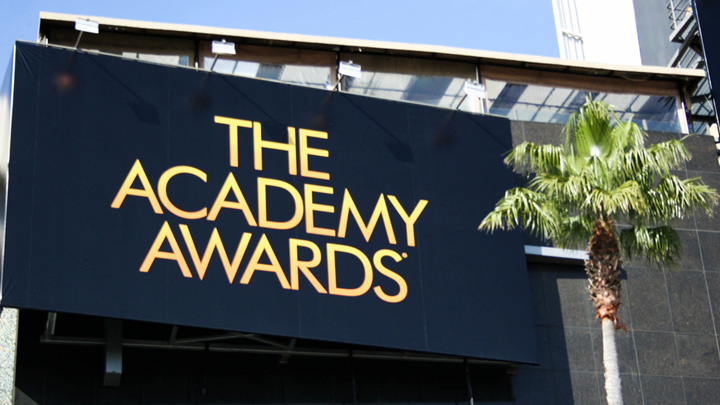 It's the time of year that all movie aficionados wait for: the Academy Award nominations. This morning, the nominees were revealed but all was not well in Hollywood with many saying this year's list was full of snubs and shock surprises.
With the Golden Globes just passed, it was thought that many of those nominees would have their nod carried over to the Oscars, but it was not to be. Luckily for the over 60 actors in Hollywood, there were some welcome nominees: Michael Keaton, Robert Duvall, J.K. Simmons and Meryl Streep.
The shock snub of the announcement was The LEGO Movie, the critically-acclaimed Australian animation film. Many thought it would score a nomination in its category of Animated Feature Film but it was no where to be seen when actor Chris Pine and Academy president Cheryl Boone Isaacs read out the possible Oscar winners.
Australians have been snubbed by the looks of things, with only one Aussie garnering a nomination – David Lee for sound mixing on Unbroken. Naomi Watts (St Vincent), singer Sia (Annie) and film editor Kirk Baxter (Gone Girl) were not listed among the nominees, sadly.
Other omissions that shocked film fans and critics were Jennifer Aniston (Cake); Amy Adams, who won a Best Actress Golden Globe days ago for Big Eyes; Angelina Jolie as director for Unbroken and Ralph Fiennes for The Grand Budapest Hotel.
So what scored the most nominations this year? It's a tie between The Grand Budapest Hotel and Birdman, with 9 nominations each! The awards will take place in Hollywood on February 22.
See the full list of nominees below and tell us, who would you like to see win?
Best Picture
American Sniper
Birdman
Boyhood
The Grand Budapest Hotel
The Imitation Game
Selma
The Theory of Everything
Whiplash
Best Actor
Steve Carell, Foxcatcher
Bradley Cooper, American Sniper
Benedict Cumberbatch, The Imitation Game
Michael Keaton, Birdman
Eddie Redmayne, The Theory of Everything
Best Actress
Marion Cotillard, Two Days, One Night
Felicity Jones, The Theory of Everything
Julianne Moore, Still Alice
Rosamund Pike, Gone Girl
Reese Witherspoon, Wild
Best Supporting Actor
Robert Duvall, The Judge
Ethan Hawke, Boyhood
Edward Norton, Birdman
Mark Ruffalo, Foxcatcher
J. K. Simmons, Whiplash
Best Supporting Actress
Patricia Arquette, Boyhood
Laura Dern, Wild
Keira Knightley, The Imitation Game
Emma Stone, Birdman
Meryl Streep, Into the Woods
Best Cinematography
Birdman
The Grand Budapest Hotel
Ida
Mr. Turner
Unbroken
Best Director
Alejandro G. Iñárritu, Birdman
Richard Linklater, Boyhood
Bennett Miller, Foxcatcher
Wes Anderson, The Grand Budapest Hotel
Morten Tyldum, The Imitation Game
Best Original Screenplay
Boyhood
Birdman
Foxcatcher
The Grand Budapest Hotel
Nightcrawler
Best Adapted Screenplay
American Sniper
The Imitation Game
Inherent Vice
The Theory of Everything
Whiplash
Best Foreign Language Film
Ida, Poland
Leviathan, Russia
Tangerines, Estonia
Timbuktu, Mauritania
Wild Tales, Argentina
Best Makeup and Hairstyling
Foxcatcher
The Grand Budapest Hotel
Guardians of the Galaxy
Best Original Score
The Grand Budapest Hotel
The Imitation Game
Interstellar
Mr. Turner
The Theory of Everything
Best Costume Design
The Grand Budapest Hotel
Inherent Vice
Into the Woods
Maleficent
Mr. Turner
Best Documentary Feature
Citizenfour
Finding Vivian Maier
Last Days in Vietnam
Salt of the Earth
Virunga
Best Documentary Short
Crisis Hotline: Veterans Press 1
Joanna
Our Curse
The Reaper
White Earth
Best Film Editing
American Sniper
Boyhood
The Grand Budapest Hotel
The Imitation Game
Whiplash
Best Animated Feature
Big Hero 6
The Boxtrolls
How to Train Your Dragon 2
Song of the Sea
The Tale of Princess Kaguya
Best Original Song
"Lost Stars," Begin Again
"Grateful," Beyond the Lights
"I'm Not Gonna Miss You," Glen Campbell: I'll Be Me
"Everything is Awesome," The Lego Movie
"Glory," Selma
Best Production Design
The Grand Budapest Hotel
The Imitation Game
Interstellar
Into the Woods
Mr. Turner
Best Animated Short Film
The Bigger Picture
The Dam Keeper
Feast
Me and My Moulton
A Single Life
Best Live-Action Short Film
Aya
Boogaloo and Graham
Butter Lamp
Paraveneh
The Phone Call
Best Sound Editing
American Sniper
Birdman
The Hobbit: The Battle of the Five Armies
Interstellar
Unbroken
Best Sound Mixing
American Sniper
Birdman
Interstellar
Unbroken
Whiplash
Best Visual Effects
Captain America: The Winter Soldier
Dawn of the Planet of the Apes
Guardians of the Galaxy
Interstellar
X-Men: Days of Future Past