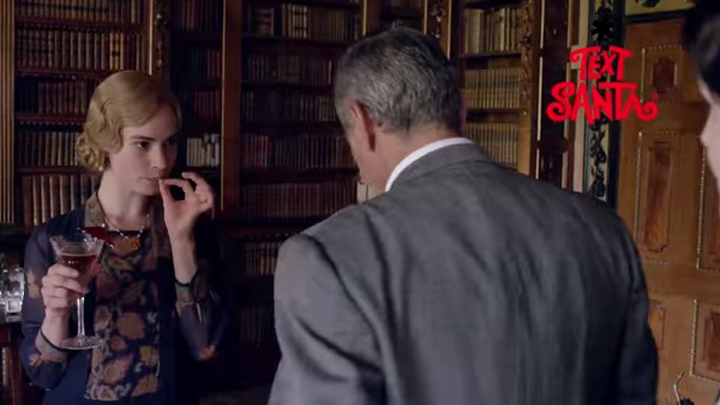 Hollywood actor George Clooney is in a new video clip that will not only please his biggest fans, but the fans of the hit show, Downton Abbey. This wonderful amalgamation was for a special fundraising Christmas sketch and he looks like he fits right in…
There was a bit of a giveaway a few days ago when a photo of George and star of the show Hugh Bonneville was released. No one knew what it meant but now you can see for yourself.
The clip stars George himself, looking dapper in a three-piece-suit, as well as Lady Cora and Lady Rose MacClare, and the rest you have to see!
Watch below and tell us, do you wish George Clooney was a regular on Downton Abbey?