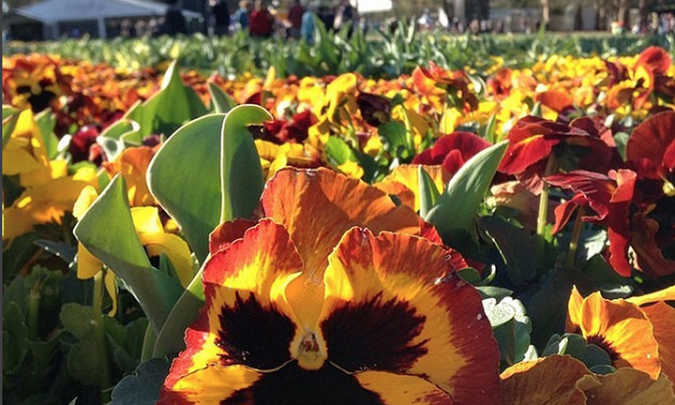 Floriade is coming… I repeat Floriade is coming.  The month-long festival runs from Saturday 12 September until Sunday 11 October 2015 in Canberra and quite frankly, its some of the best cooler weather tulip and floral displays that Australia has…
Canberra's cold and frosty winters offer the perfect nurturing conditions for more than a million tulips and annuals that are planted so that they all cue together in spring right across from the landmark Lake Burley Griffin. It used just to be a daytime event, but now it is known as a day and night celebration of the beauty of spring and floral wonder.  The nightfest runs for just five nights and is well worth coming.
Do you seek out the beauty of nature?
Enjoy the photos that are creeping out of Canberra this week ahead of the kickoff of the event.
Floriade promoters were out in Sydney last year during the event sharing the love.