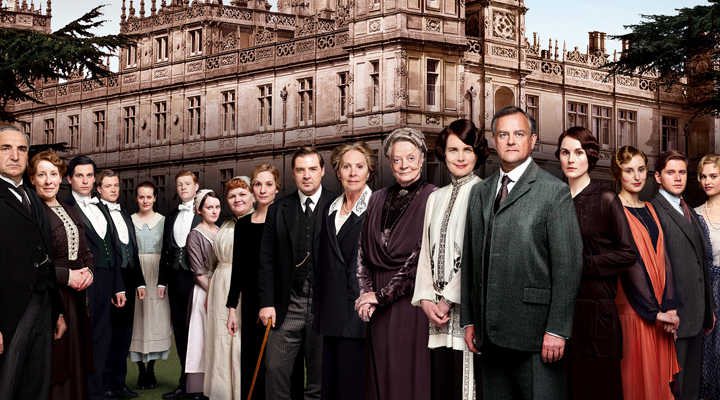 Who stopped by the set of Downton Abbey yesterday to meet with the cast and film crew? This person confessed to being a big fan of the show back in 2011 and she is the third person in her family to stop by the London based studio in just over a week! Sadly Dame Maggie Smith wasn't there as she had fallen ill on the day but this visitor got to watch a full scene.
She's eight months pregnant and looks radiant!
Do you know who we're talking about yet?
It's the Duchess of Cambridge! Kate stopped by the set yesterday to take a look around, and here are some photos!