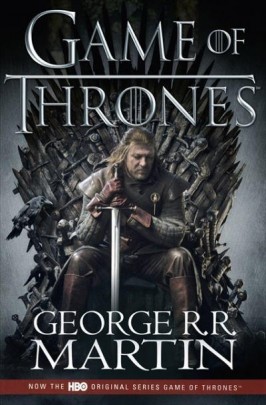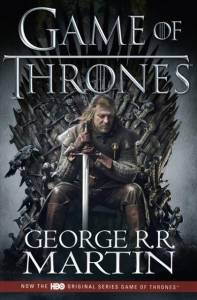 A Game of Thrones (A Song of Ice and Fire Book 1)
by George R R Martin – Discussion Lead – Vivienne Beddoe
This is the first volume in the hugely popular and highly acclaimed epic fantasy, A Song of Ice and Fire. There is passion here, and misery and charm, grandeur and squalor, tragedy, nobility and courage. Summers span decades. Winter can last a lifetime; the struggle for the Iron Throne has begun.
It will stretch from the south, where heat breeds plot, lusts and intrigues; to the vast and savage eastern lands; all the way to the frozen north, where an 800-foot wall of ice protects the kingdom from the dark forces that lie beyond. Kings and queens, knights and renegades, liars, lords and honest men… all will play the Game of Thrones. Winter is coming…
Game of Thrones is available on Booktopia for $11.75 (40% 0ff)
Our Calendar for September will look like this:  
September   READING SELECTIONS ARE: 
Tears of the Moon by Di Morrissey, lead Karen O'Brien-Hall and
 A Game of Thrones (A Song of Ice and Fire, Book 1), George RR Martin, lead Vivienne Beddoe
Discussion 1  September 11 – Tears of the Moon
Discussion 2  September 18  – "What are you reading"  Book Chat
Discussion 3  September 25 – A Game of Thrones
Comments will be posted in the comments thread below – join the chat on the day, or before if you are reading sooner.