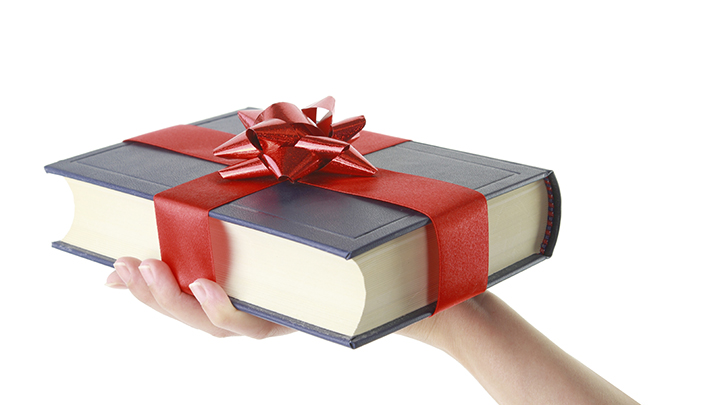 There is no such thing as too many books for a book lover – there's always something on the wish list. If you consult 'Books' in Starts at Sixty you'll find a wide range of old favourites and the latest books reviewed by our writers. Some of these are award-winning books.
I've been browsing the catalogues looking at the recommendations of major publishers and booksellers but I'm not recommending anything we've already reviewed, and, in the interest of supporting our local authors, I've limited myself to Australian authors with one exception. Still, there are many good books I've neglected.
An award winning book we haven't reviewed is 'The Forgotten Rebels of Eureka' by Claire Wright, published by Text. It sounds heavy going but if you're interested in women's contribution to history this might be for you.
There are two Australian novels that look just right for holiday reading: 'South of Darkness' by John Marsden (McMillan), his first adult novel, and Di Morrissey's latest, 'The Road Back', again published by McMillan.
There is a wide range of unusual books all to do with being Australian and the Australian experience. The one that really caught my eye is 'It Happened in a Holden' edited by Paddy O'Reilly, a collection of anecdotes about Holden cars by well-known writers. The mind boggles. William Mc Innes has written about Australian's love affair with holidays in "Holidays' published by Hachette and Don Watson writes of our love of the bush in 'The Bush'. These look the sort of books where you can read a bit, have a ham sandwich, take a nap or a dip and easily get back to.
Language is something that seems to rouse Starts at Sixty readers and Susan Butler has written 'The Aitch factor: Adventures in Australian English'. Published by MacMillan this should settle a few arguments or raise some hackles.
And what a year we've had in politics! If you haven't had your fill one of this might satisfy. 'The Menzies Years' by John Howard; 'My Story' by Julia Gillard;' The Fights of My Life' by Greg Combet; 'Optimism' by Bob Brown; 'Diary of a Foreign minister' by Bob Carr. Yes, I know, it's unbalanced but I wasn't making the year's publishing decisions. To view all sides try 'Best Australian Political Cartoons' edited by Russ Radcliffe. I buy it every year for an unbiased and humorous look at the past twelve months.
Two war books, both relating to World War I, I'll recommend. There will be a lot of 100th year anniversary material published over the next five years. Tim Fischer has written 'Maestro John Monash: Australia's Greatest General' which pays a justifiable tribute to one of Australia's great leaders. Bringing us to the reality of those years Raden Dunbar has written 'Secrets of the Anzacs' about the 60,000 cases of VD in the AIF and the response to the problem.
I was delighted to see a memoir by Kate Llewellyn, 'A Fig at the Gate'. She writes lyrical books about gardening and nature, and reflections on family and friendship.
Another book that doesn't really fit any category is 'Horses in Australia' by Nicholas Brasch. It is a beautifully illustrated account of horses and their role in Australia.
And food! Where would Christmas be without lavish cookbooks? For the wine lover an update of 'The Australian Wine Annual for 2015' could not go wrong. There is 'Family Food' by Pete Evans, 'Sepia' by Martin Benn , Maeve O'Maera's 'Complete Food Safari' and 'Adam's Big Pot' by Adam Liauwwhich contains a 'recipe' for two minute noodles and frankfurts. Again the mind boggles.
For the gardener two books stand out: 'Heirloom Vegetables' by Simon Richard and 'Country Gardens, Country Hospitality' by Holly Forsyth who is such a charming writer for the Fairfax Press.
My choice in sport would be 'Adam Gilchrist' by Adam Gilchrist, a player whom I've enjoyed watching for many innings. Alan Border has written 'Cricket as I see It', also published this year. For soccer fans 'The World Game According to Les Murray' would go down well. And it's by les Murray.
For children 'Itsy Bitsy Teenie Weenie Yellow Polka Dot Bikini' by Paul Vance looks fun for the littlies and for older readers 'Tea and Sugar Christmas Train' by Jane Jolly about the Nullabor has a real touch of Australiana.
My exception to the Australian rule is my recommendation for 'The Book with No Pictures' by BJ Novak, a children's book with no pictures but with the magic of words and sounds. Google it to enjoy,
Happy Christmas reading to all!
What books do you plan on buying this year? What books are you hoping to receive? Let us know in the comments below.
All books available from Booktopia.
1. The Forgotten Rebels of Eureka ($29.25)
4. It Happened in a Holden ($25.50)
7. The Aitch Factor: Adventures in Australian English ($21.25)
10. The Fights of My Life ($24.75)
12. Diary of a Foreign Minister ($39.95)
13. Best Australian Political Cartoons ($25.25) 
14. Maestro John Monash: Australia's Greatest General ($25.50)
15. Secrets of the Anzacs ($25.25)
16. A Fig at the Gate ($23.95)
17. Horses in Australia ($39.95)
18. The Australian Wine Annual – 2015 ($25.95)
21. Complete Food Safari ($39.95)
23. Heirloom Vegetables ($40.35)
24. Country Gardens, Country Hospitality ($29.25)
26. Cricket as I See it ($27.95)
27. The World Game According to Les Murray ($31.95)
28. Itsy Bitsy Teeny Weenie Yellow Polka Dot Bikini ($15.95)
29. Tea and Sugar Christmas Train ($19.95)